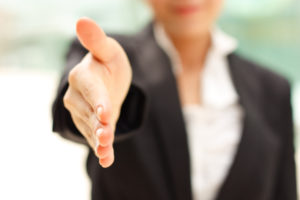 With over 300 million registered users, and 33% of the professional workforce on LinkedIn, it is the network of choice for B2B success. The average age of a LinkedIn user is over 35, and there are more graduate degrees and six figure earners on LinkedIn than any other network.
It is the place where business comes first online, they don't care about your car, your baby, or your vacation, LinkedIn users are about creating more revenue, making a bigger impact, and connecting to greater professional success. To make the most of your LinkedIn experience, dive in with the quick action tips here, gleaned from being on the network for over a decade.
#1 Be Honest and Real.
Get a new professional headshot to be used across all social networking and online platforms. A smile is the shortest distance between strangers so use one (besides if we can't see your teeth, we may think you don't have any!) If you are suffering the delusion that you haven't changed in a year or more, suffer no more and get a new headshot taken. The whole point to online networking is ultimately to meet face to face. You want to be recognizable quickly and easily and avoid a dishonest disconnect.
#2 Be Clear and Focused.
Update your LinkedIn profile summary to accurately reflect what you do. You may have added a new position, a new key project, a new certification, a new degree, a new award, a new book since you last updated. Stay current. Each update is a chance for others to see what you've been accomplishing and notice your talent and services.
#3 Be in the Right Place, Right Now.
Join 5 (not 50) active LinkedIn groups where your ideal prospects are hanging out. Notice, this isn't a suggestion to join groups of your peers. You can certainly do that, but realize that isn't likely to be where you'll be growing business. By joining selected active groups, you become strategic in your use of time on LinkedIn and avoid the time wasting than can occur with non-essential online chit chat known to gobble hours.
#4 Be Active and Relevant.
Comment on current discussions and ask relevant professional questions (to encourage dialogue.) You are an expert in your field (if you aren't then get studying!). As an expert you have experience, education, expertise and most importantly your own POV (point-of-view) to share on trends, topics, industry events, regulations, new systems, tools, product and more. Stop hiding your brilliance.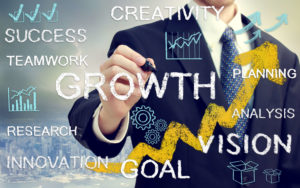 #5 Be Consistent and Persistent.
Add a blog post weekly to your LinkedIn profile, via LinkedIn expert authorship. Okay, so you aren't blogging, you can skip this step. Not everyone enjoys writing, though you could dictate and have your wisdom transcribed. When you do blog regularly, it does make sense to share your posts specifically through LinkedIn's expert author platform and get a lot more eyeballs on your expertise.
#6 Be Interested and Impactful.
Reach out to your network weekly and schedule 5 phone calls with referral partners. Refer to tip #1, the whole point to online networking is to move to voice to voice and face to face. Instead of collecting connections, dive into their networks, do advanced searches and find 5 people a week you'd like to meet by phone to explore synergies, provide a referral to them (better to give first), lead with how you can serve and support their success.
#7 Be Generous and In Service.
Provide 5 recommendations weekly either character or performance based to your LI connections. This is a wonderful habit to create, it puts you in a feel good place and makes you much more aware of exactly who is in your network. You may never have worked with someone, but if they are in your network, you owe it to them to know enough about them to say a few kind words, even as a character reference. After all, since they are in your network, you do need to be able to introduce them to other network members if they ask, do you know them well enough?
#8 Be Gracious and Giving.
Endorse at least 15 colleagues weekly for their top skill sets. I know, I know, endorsements may seem silly, but the reality is they are here and there are those companies, meetings planners, publishers and more who will pay attention to your top endorsements, that is those with 99+ scores. It takes just a few seconds to click endorsements on someone's profile, even better if you click their top endorsements.
#9 Be Creative and Expert.
Add a slideshare or video weekly to your profile with a single tip for your market. If you aren't the most creative professional, then consider using a Virtual Assistant or outsourcing through www.fiverr.com. There is also a very cool tool called www.haiku.com that provides a library of images for any given word search and has simple templates to convey your messaging in 10 slides or less (remember we all have the attention spans of gnats on speed these days.)
#10 Be Aware and Personal.
Send 5 minimum daily congratulations for birthdays and job anniversaries or changes. Again, this takes less than 5 minutes and gives you a nice visibility boost with selected members of your network. Since there's a high likelihood you may not even recognize the birthday professionals or job change opportunities, it puts you in their path and creates an opportunity for them to review your profile and reach out.
COMMENT BELOW and let me know which of these 10 tips you are already using and which you'll put into action immediately to boost your LinkedIn visibility and effectiveness.