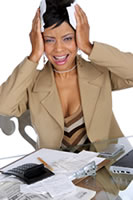 The fastest way to get ahead is to outsource those tasks that aren't directly profit related but that do have to get done. Your energy needs to be focused on profitcentric activities and on getting in front of your prospects. There are still a lot of other tasks that need to happen and it is easy to get sidetracked. So let's talk systems for delegation. By implementing the 5 Secrets here you will effectively duplicate yourself on those necessary but often tedious and annoying tasks that must get done.
#1 Make a List, Check it Twice!
While you may not be Santa Claus, this will give you the greatest gift there is, time. During the course of your day keep a notepad handy to jot down all of the tasks you are doing that you don't love, aren't good at, and are repetitive. These could be email related, filing, writing, bookkeeping, graphics, shipping or anything else.
#2 Craft a Clear Job Description (or two or three)
You are going to be searching for talent that can tackle your outsourcing needs efficiently, effectively and with a minimum of training necessary. Know that while many virtual assistants will say they can do it all, only those with teams actually can. Each will have his/her own specialty and strength, you need to know what that is clearly to delegate effectively.
#3 Research Talent Online
Use tools like elance.com, shelance.com, craigslist.com, 99designs.com, timesaverva.com, and always ask your colleagues who they use, that is the best referral source you can get.
#4 Check References
Don't rely on online testimonials, you want to actually speak with at least two references for each virtual resource. While you may not think it is a big deal since they aren't actually working in your offices, chances are they do have unprecedented access to secure files, passwords, and your business information. Not to mention if they don't save you time and instead cause you increased stress, missed deadlines, and poor quality work, they are not good outsourcing.
#5 Delegate One Task or Project at a Time, Be Available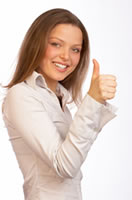 Don't dump everything on your new VA (virtual assistant) at once, you are setting him/her up for failure. Instead delegate just one task or project with specific goals and deadlines at a time. Be available for questions and monitor progress (don't micro manage that doesn't give you time back.) When satisfied with the outcome, hand off a second task or project and go from there. When you create systems for them to follow, routines for success, you'll reclaim your time and they'll be able to keep the engine of your business humming along even in your absence.
As a solopreneur or small business owner it is all to tempting to jump in and do it all yourself. You, in fact, might think that saves you money. It doesn't, trust me I've been there. The key is to focus on what you know and do best and cut out the rest by delegating it to other talent. Test them with one project or task and then when proven, know that those tasks that take your time are now being handled by someone else and you can get back to the profitcentric activities that no one else can do.