Well if you read my recent post about dumping 50K followers on Twitter, it won't surprise you that at the same time, I purged my Facebook Profile of over 2500 not-so-true friends. You see, originally, I'd been given the same advice about Facebook; friend everyone who invites you to. With my recent years of accumulated wisdom, I think this is kind of silly. I wouldn't run around the streets of Atlanta (or any major city) inviting everyone to friend me so why on earth would I take them on online.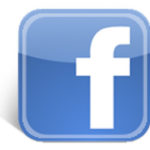 Often I'd get completely anonymous, as in no message at all invites (no message, so no reason to connect.) Or I'd get something that I consider somewhat generic "Hey we have Insert Number Here friends in common, let's be friends."  This always struck me as the path of least interest person and a step beyond a drive-by friending. Moving up the ladder were better reasons but still not always personal. When someone says "I like what you are doing," I don't mean cynical but what is it I'm doing that you like? For all I know you run about dashing that off to anyone you consider worthy of approach.
Oh and the big mistake I made was in allowing in all the men who asked with no invite and then wound up with creepy emails or nonsense like "you so pretty . . . " (yes, poor grammar included deliberately.)  UGH, it's like that whistle from a construction worker, but way creepier because it's way too close. I love men, I have great male friends, heck I look forward to finding that soul mate still.  I am single and appropriately cautious and advise erring on the side of personal safety by eliminating the creepazoids that will find you on FB.  I know they find my married friends too and betting there are creepy women finding men just as easily.
So here the my 5 ways to tell a true friend on facebook and this is the criteria that I now use from determining a friend. Please know that these may or may not work for you and in many cases, when appropriate, I will invite someone to my business professional page (FAN sounds so contrived to me) instead of friending on my personal profile.
I actually know you, like you, and trust you in reality! We've met live face to face (did you know people still do that!) YOU ARE IN!
You are family (now keep in mind I only have a couple of family in my FB friends, I haven't searched for the many others, nor they for me. I'd accept them because they are family, which may or may not work for you. No judgement here.)YOU ARE IN!
We've tweeted, we know each other via linked in, a social club, a networking event, there is a level of comraderie. YOU ARE IN!
I've attended one of your events either online or offline and respect your knowledge, appreciate your instruction, and consider you a colleague or mentor. YOU ARE IN!
You invite me with a genuine, personal, relevant note (yes, FB does have this option on every invite in teeny weeny print at the lower left, look for it.)  YOU ARE IN!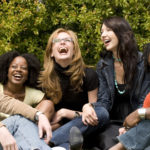 Perhaps this will help you trim your own noise on Facebook, or you can argue with me that I should be more magnanimous and keep it open to every Tom, Dick, Harry, Thelma, Dolores, and Henrietta. I want my friends online to be that rare breed of folk that I can't wait to meet in person. Enthusiastic, though provoking, fun, engaging, genuine, occasionally sad, angry when warranted, opinionated, heart filled, intelligent, and HUMAN. Oh and in case you wander down a path thinking I'm seeking perfection, I'm not. I am PERFECTLY IMPERFECT and plan to get even more so in the years to come.
So that's it, there you have it, your comments are welcomed, invited, encouraged, and if I must begged for. LOL