Prosper  by Design
with My 5-Part Business Mastery Framework.
Get the strategic guidance and personalized support you need to remodel your house of business and create sustainable success.
Feel like your design business is running you more than you're running it?
You thought things would get easier, the more successful you got. Instead, you're working harder than ever.
You're spending more time chasing vendors, juggling projects, and wading through invoices than you are designing.
Not to mention, trying to bridge the gap between client expectations and what they're willing to invest (thanks HGTV).
It's not that you don't love what you do (in fact, you even spend your downtime reading interior design magazines)...
But responsibilities keep piling up, and you're striving to reach that next level that's playing hard to get.
Some days, you even catch yourself feeling guilty about how busy you are.
Because isn't this every designer's dream?
You keep thinking things will "slow down" and get better eventually.
You'll get to slip away for a quick vacation and soak up some well-deserved freedom one of these days.
But I can tell you that day will never come...unless you change how you're running your business.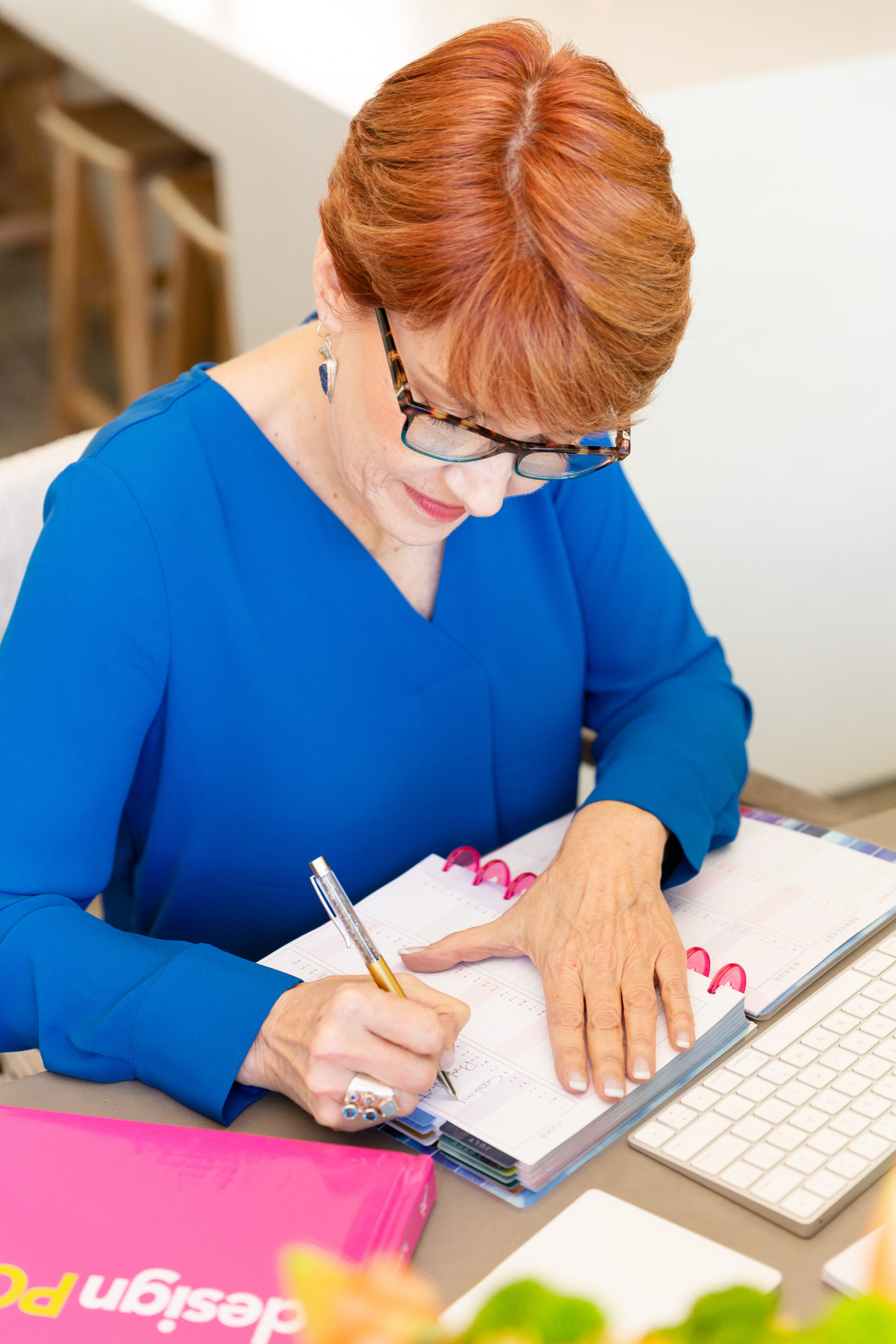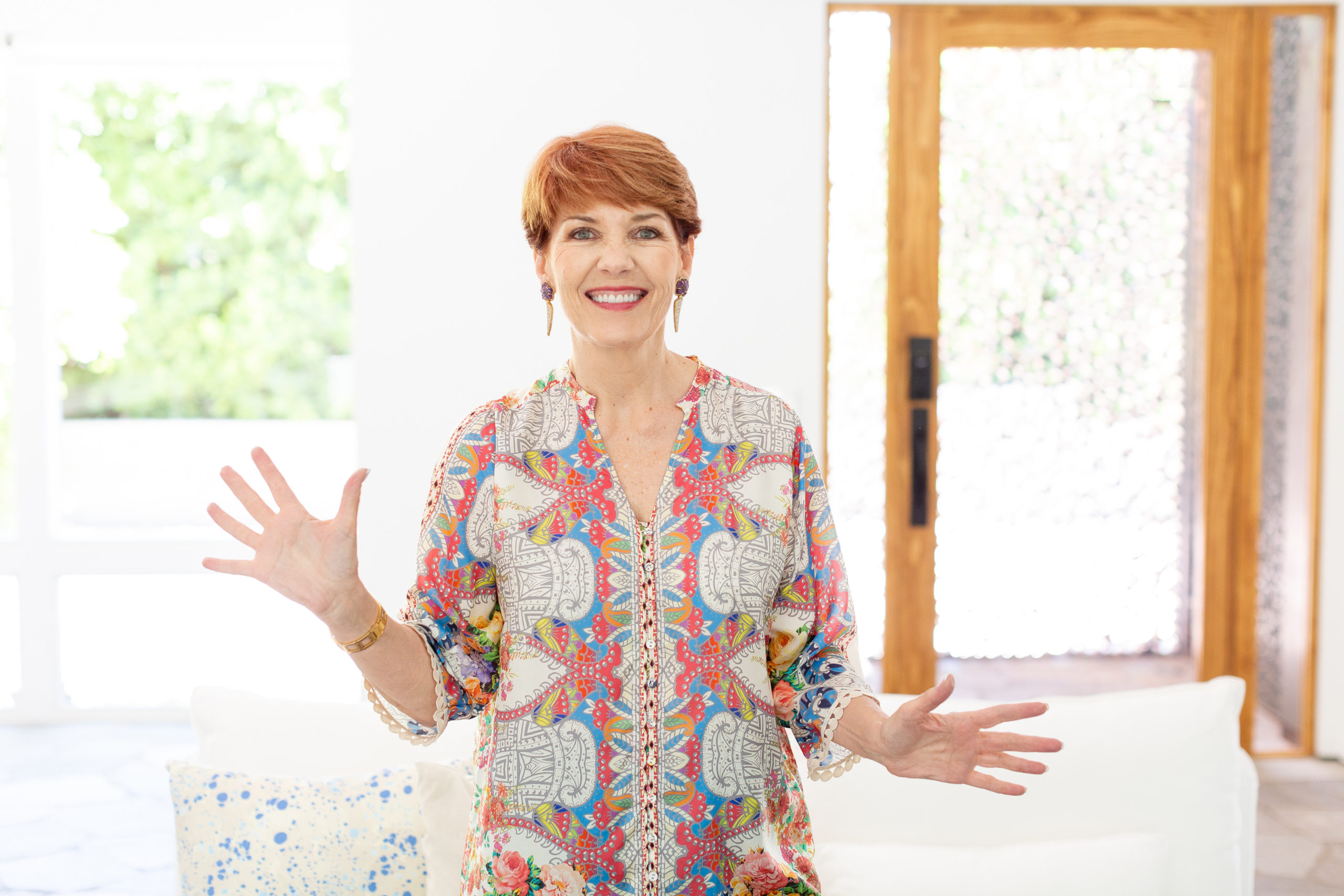 This is where the 5-Part Design Business
Mastery
Framework comes in.
It focuses on the 5 key areas for accelerating your business growth, reclaiming your time, and becoming a better leader:
Mindset, Money, Marketing, Motivation, and Mastery.
Together, these factors create solid foundations for sustainable success and help you earn more in less time, with less stress.
Ready to design a business you love and the systems to make it work -
without you needing to spend every waking hour running it?
When we team up to grow and scale your design practice, I help you:
Remodel your rates and build the confidence to charge what you're worth, so you can earn more in less time working with high-end clients who value your expertise.

Design a predictable lead generation system and low-pressure sales process for winning bigger projects and dreamier clients (no more wasting hours on free consults or sweating the "what will it cost?" line).

Deliver a rave-worthy client experience that generates more referral and repeat business, so you have a consistent stream of warm leads, even when you slack on marketing.

Create signature processes that put you at the top of your market and give you the power to command higher rates than the industry average for your area.

Build a personality-infused brand that connects with your ideal clients before you ever meet in person, so your portfolio isn't the only thing that makes you stand out from your competitors.

Assemble your dream team and implement systems that make it possible for you to spend 80% of your time doing the design work you love, so you can be more hands-off with the operations side.
Beyond your marketing consultant and success strategist, think of me as your accountability partner and biggest fan.
I'm here to show you how to come at problems from a fresh perspective, focus your time and efforts where you'll get the best ROI, and generate the revenue your talents deserve.
Increased my monthly billable hours by nearly 40%
"I had my design firm for a little over 10 years, and with several new home builds and published projects, I felt like I had 'made it.' However, all I seemed to be doing was working. There was no work-life balance, and I was turning away projects, even repeat clients. Instead of me being an entrepreneur, my business was running me.
Melissa was the taskmaster who held my feet to the fire and helped me prioritize myself and identify the three key activities I love doing most in my design practice. 
With these in mind, I first set out blocking time in my weekly calendar for horseback riding-a passion I'd sacrificed for years. It has always been a great source of client referrals and peace of mind.
Next, we added an off-site team to handle all my ordering, expediting, and bookkeeping, so I could spend more time with my coveted clients. And finally, so I didn't turn away any more business, I hired a Junior Designer to share the workload.
Melissa's impact did not end there. She also identified ways I was losing valuable time billing hours.  After instituting her recommendations, I increased my monthly billable hours by nearly 40%. Thanks to Melissa, my financials are getting stronger. My Gross Margin is now above 40%, and my Net Income as a % of Revenue is over 30%. Melissa paid for herself 5x over!"
~ Jenna Wedemeyer
Jenna Wedemeyer Design, Inc.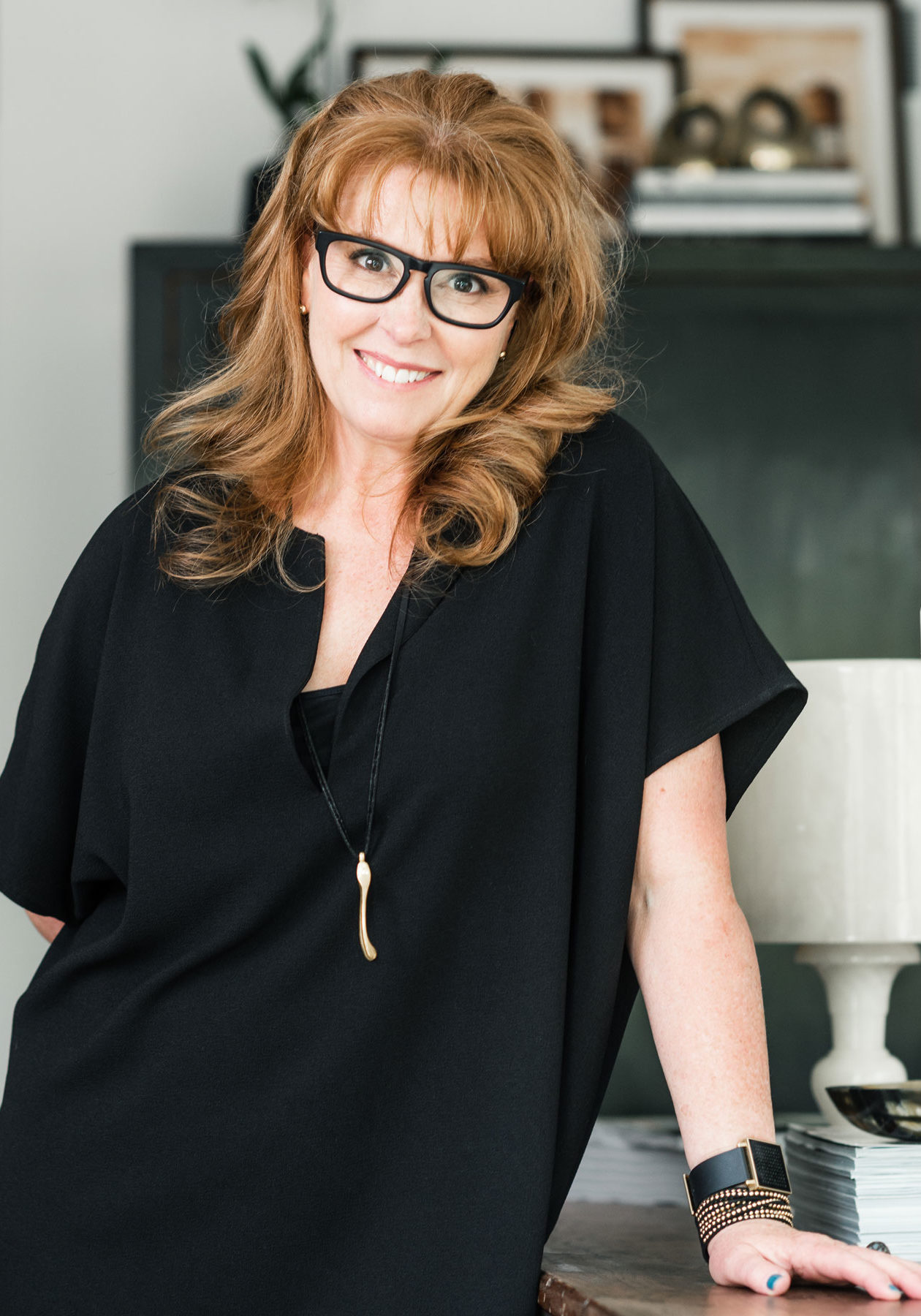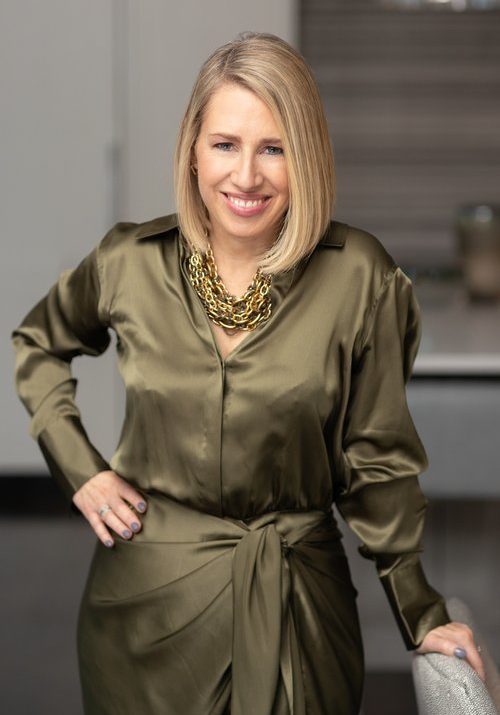 Tripled my revenue...with clients I actually enjoy working with
"I had 37 projects on the go when I met Melissa and zero work-life balance. Her no-fluff guidance helped me develop the confidence to be more selective about what I say yes to and organize my business processes in a way that supports my true talents.
Thanks to her industry knowledge and connections, I'm outsourcing tasks I never even realized I could. My revenue has tripled working 40-50 hours as opposed to 100+!
She's completely changed how I communicate my value, helping me book bigger, more profitable projects with clients I actually enjoy working with. Melissa genuinely wants to see you succeed."
~ Erin Haskell
Design for the PPL
Get a Business Growth and Marketing Strategy as Unique as You Are:
Fast-Action Business Blueprint
VIP DAY
You want to feel in control of your business again, but first, you need to figure out what's NOT working. VIP Days are ideal for ambitious designers who can bring the fire when they've got clear guidance to follow. Feel confident your next steps will bring you closer to your goals with a customized 90-day growth plan that capitalizes on your strengths, experience, and personal style.
Zoom, phone, or in-person VIP Day to create your customized 90-day profit and marketing plan

Three 60-minute virtual consulting sessions within the following 45 days to help you troubleshoot any challenges and assess your results

90-day access to the Designer on Fire email accountability program to help you stay on track and motivated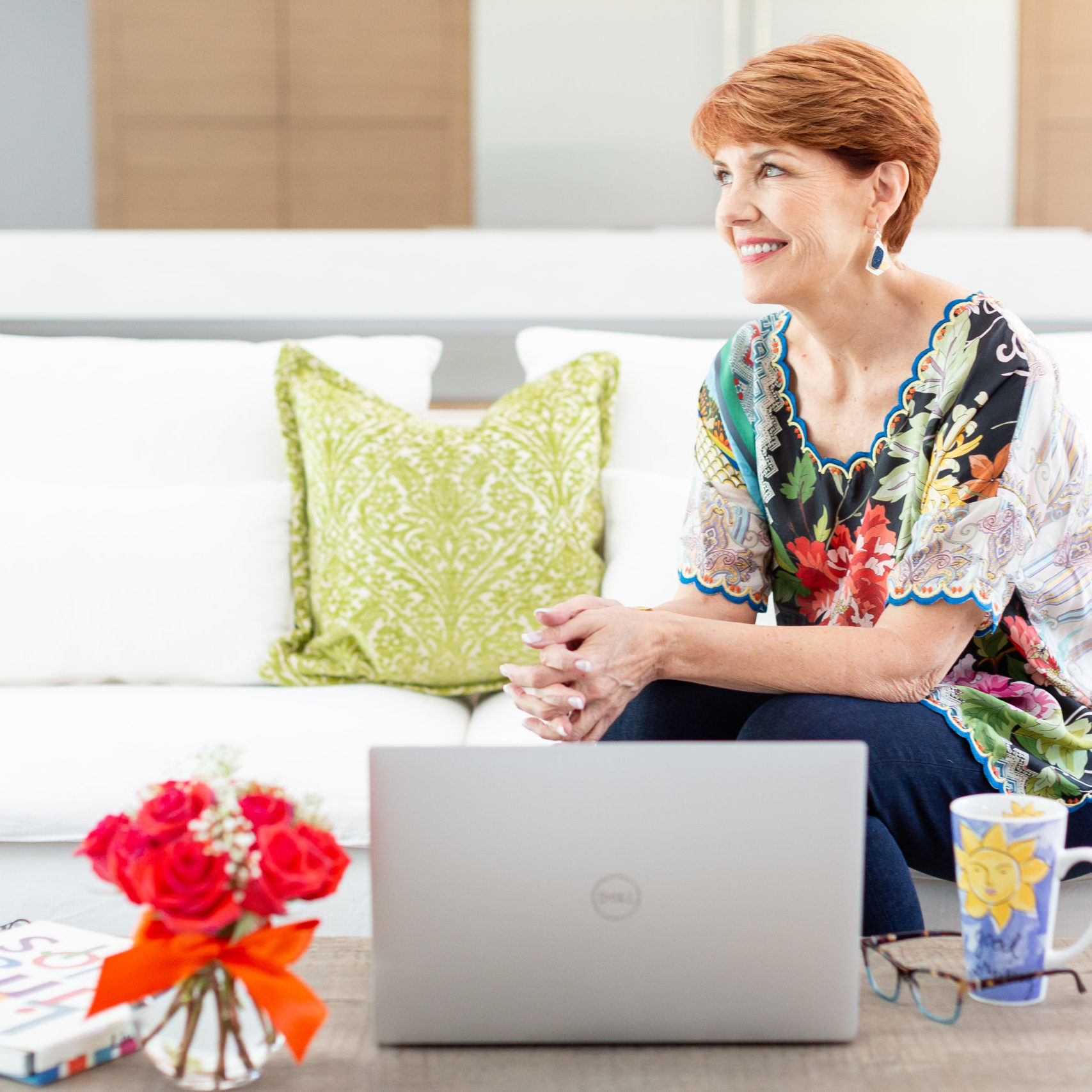 "I highly recommend that you hire Melissa Galt . . . and hold on. Ms. Galt is a remarkable person, insightful to the point of clairvoyance, pragmatic to the core (but with a spirit of high adventure), and grounded in a clarity of purpose rooted firmly in her client's personality, capabilities, and circumstances.  
She seems to step inside your shoes, clear away the clutter, and reveal - not only your potential - but the path to unleash it. A theme of Melissa's approach is capitalizing on your strengths until your weaknesses become irrelevant.
With many professionals in Melissa's field, at best, they offer a chance to be an adequate imitation of someone else, with Melissa, you will be the best "you" that there ever was, and telegraph that to the world."
- ROB HILL, ATLANTA, GA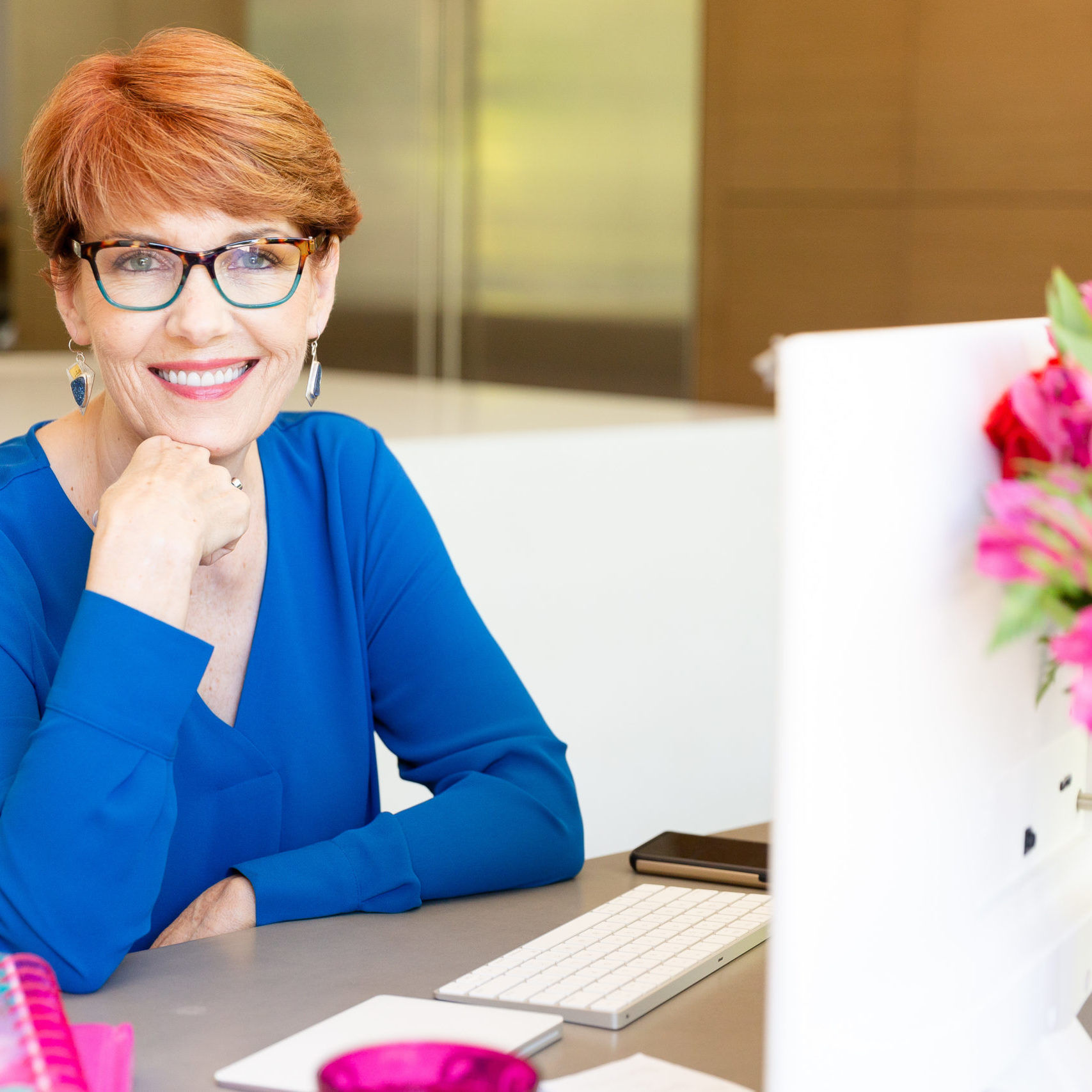 6-Month Business Redesign
GROWTH ACCELERATOR
Success doesn't feel as sweet as you'd hoped for and you're tired of striving and sacrificing to get to the next level. This 6-month coaching accelerator is ideal for established designers who need strategic support building the right team, systems, and revenue model to scale sustainably. For 6 months, I'll be a key member of your team, helping you simplify and streamline your practice to run more profitably.
Zoom or phone kickoff call to establish a clear profit and marketing plan for 6 months, 12 months, and beyond

Bi-weekly 90-minute virtual consulting sessions to measure your progress, celebrate your wins, and keep you on the path to profits

Unlimited email, text, and phone support when you're feeling stuck or need an expert to bounce ideas off of

6-month access to the Designer on Fire email accountability program to give you those loving kicks in the butt

A complimentary copy of my newest book: Marketing Luxury Design: Attracting Affluent Clients
"What I like most about coaching with Melissa is that she shows me specific processes to make my business run more smoothly and gives me the why behind each one.
 Since she has her own design practice, she understands the ins and outs of my practice. Each session, she delivers quick solutions to my stalled places and often a marketing nuance that lights up my business and motivates me to move forward.  
Melissa also calls me on my excuses (I'm making fewer the longer I work with her.) And I'm getting more done and seeing results. She's not about perfect and pulls me out of that trap. It really helps me to have her identify the self-sabotage and stop it fast.
I look forward to each session because I know I'll come away refocused and with clear action steps. Working with Melissa is a great decision for your interior design business."
ALEXIA BUTTS, ATLANTA, GA