Just got back in Tuesday from High Point Market, the world's largest furniture and home decor market. If you haven't been, make it a priority. And start your planning NOW. If you have and are planning to return in April, put it together now.
The sooner you book a hotel or Airbnb, the likelier you are to get something at a reasonable rate and nearby instead of $500+ per night and in Timbuktoo. Even Motel 6, way too scary to stay there, goes over $300 per night during market.
Many members of my design coaching tribe attend at least once a year and this particular market, one of them attended for the first time. As a newbie to High Point Market there are some exclusive tours available only for you. You can also attend if you've been to only one market in the last two years. (Personally, I'd love to join them, but I'm overqualified, lol.) They'll give you an insiders look at market, trends, and resources to grow your revenue.
Best High Point Market Tours
Jana Platina Phipps, @TrimQueen, takes you to some of my favorite showrooms with one-of-a-kind finds that will WOW your clients. Ngala Trading and Design Legacy are true hidden gems, just to tease you with highlights. Jana is a market muse and knows the showrooms and market glitterati as she's been attending for years. She's also been a featured on the Design Bloggers Tour. (The links shared may reflect a past market, reach out to Jana for link to next market, not yet published at time of this writing.)
Jeanne Chung, designer and retailer extraordinaire of Cozy Stylish Chic also leads a knock out Insiders Tour. You'll get the inside scoop on great resources from tried and true traditional (it's coming back now) to the latest sleek European finds. She also has a knack for knowing the market celebrities and getting you VIP seats at cool events.
Best App for Planning Your High Point Market Domination
According to the High Point Market Authority 80% of attendees at market are on iPhones. Their market app plays well there, less so for those outliers of us who rely on Android. I carry a mini iPad to solve the issue. When you have the full app at your fingertips, you also have all the events and can put together your daily agenda as quickly as you can click a star next to can't miss events. The app will also provide critical mapping so you avoid wasting foot steps lost at market. High Point is surprisingly large when you do all the walking.
Best Way to Get Around High Point Market
I'm a walker, and often carry a spare pair of shoes with me. But when my feet give out or the weather isn't cooperating, I'll grab an Anywhere Shuttle. They'll take you anyplace within 6 miles of the transportation terminal for free. You can also hop on the red line or blue line buses at multiple stops around market to give your feet a rest.
Uber and Lyft are both available, perhaps more fun are the bicycle cabs that rely on tips rather than rates to get you from one showroom to the next in style.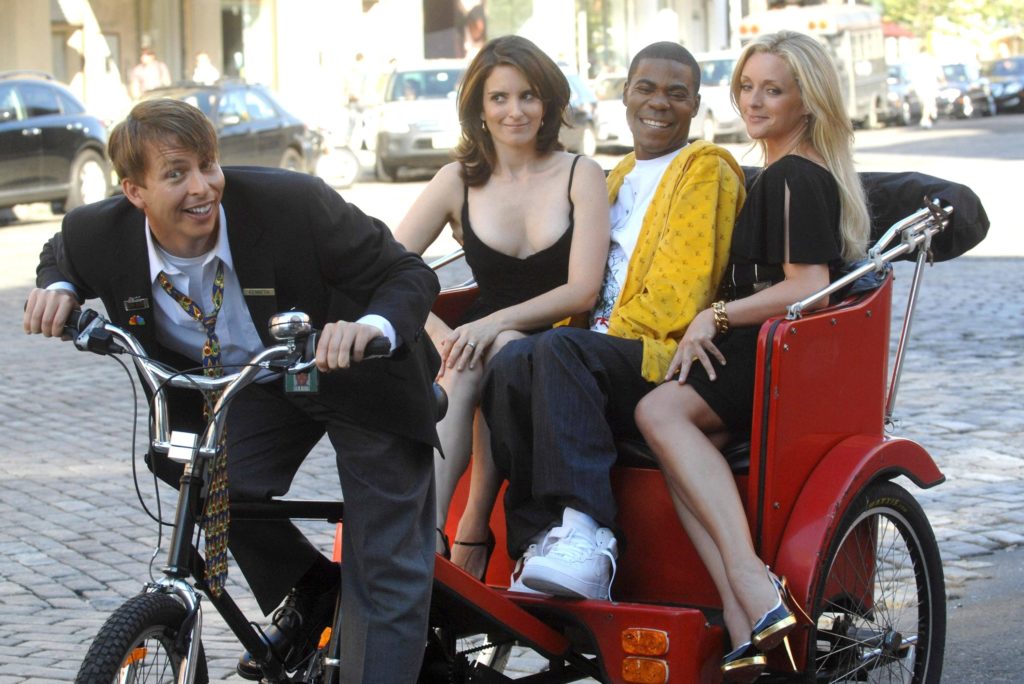 Best Designer Lounge
Hands down, Universal Furniture has the lock on this. They've dedicated comfortable space with swag bags, of course, ample seating, and lots of charging options. You can catch up on email, social media, or just put your feet up and take a break. They've got water, but better yet they've got a killer breakfast and lunch daily. (And great product at a range of price points to fit your projects.)
Best Cocktails and Appetizers
Currey and Co wins this award every market and this one was no exception. They brought in Sasha Bikoff who completely stole market! You may recognize her as the designer at Kips Bay Showhouse in NYC a couple of years ago that did the stairwell that went viral for it's bold and lavish color and pattern changing at every level. She did it again! TAKE A LOOK.
Her theme was Domestic Goddess and she leveraged Birth of Venus by Botticelli. All of the Currey staff were in mermaid costumes and they created cocktails including a Gin Goddess with actual gold leaf. WOW! And yes, I may be biased, they are one of my favorite lighting companies.
Best High Point Market Parties
Sunpan always does a Saturday night bash with creative cocktails and great dance music. It's definitely the see and be seen place in High Point Market.
Theodore Alexander always have a celebrity designer launch or three or four during High Point Market. They are masters at rolling out the red carpet with an open bar and buffet loaded with filet and crab cakes. Not only can you fill up on great design pieces, but you can also socialize your socks off deliciously.
200 Steele hosts a Third Night Celebration on Monday night that includes not just all of their showrooms (Century and John Richard are favorites) but also the surrounding blocks. Definitely worth stopping by for a glass of bubbly and appetizers.