COME JOIN US!
This isn't a pandemic hangover, this is my jam. I totally love being toe to toe, it's where I can make the biggest difference and provide an incredible community for you, all at the same time. You'll find intimate group coaching events, market events, book signings, and perfect gatherings for major transformation in a minimum of time. It's all HERE!
THE GO BEYOND INTENSIVE
Nov 7 thru 10 A live 4-day coaching intensive for Interior Designers who are done settling for the status quo in their business, and are ready to scale their business properly and faster than they thought was possible!
Give me just 4 days and I promise you'll leave with a customized step-by-step 90-Day Profit Plan for accelerated business growth, a reignited passion for your business, the newfound CONFIDENCE that you need to achieve your goals, and the best group of designer besties you could ever ask for.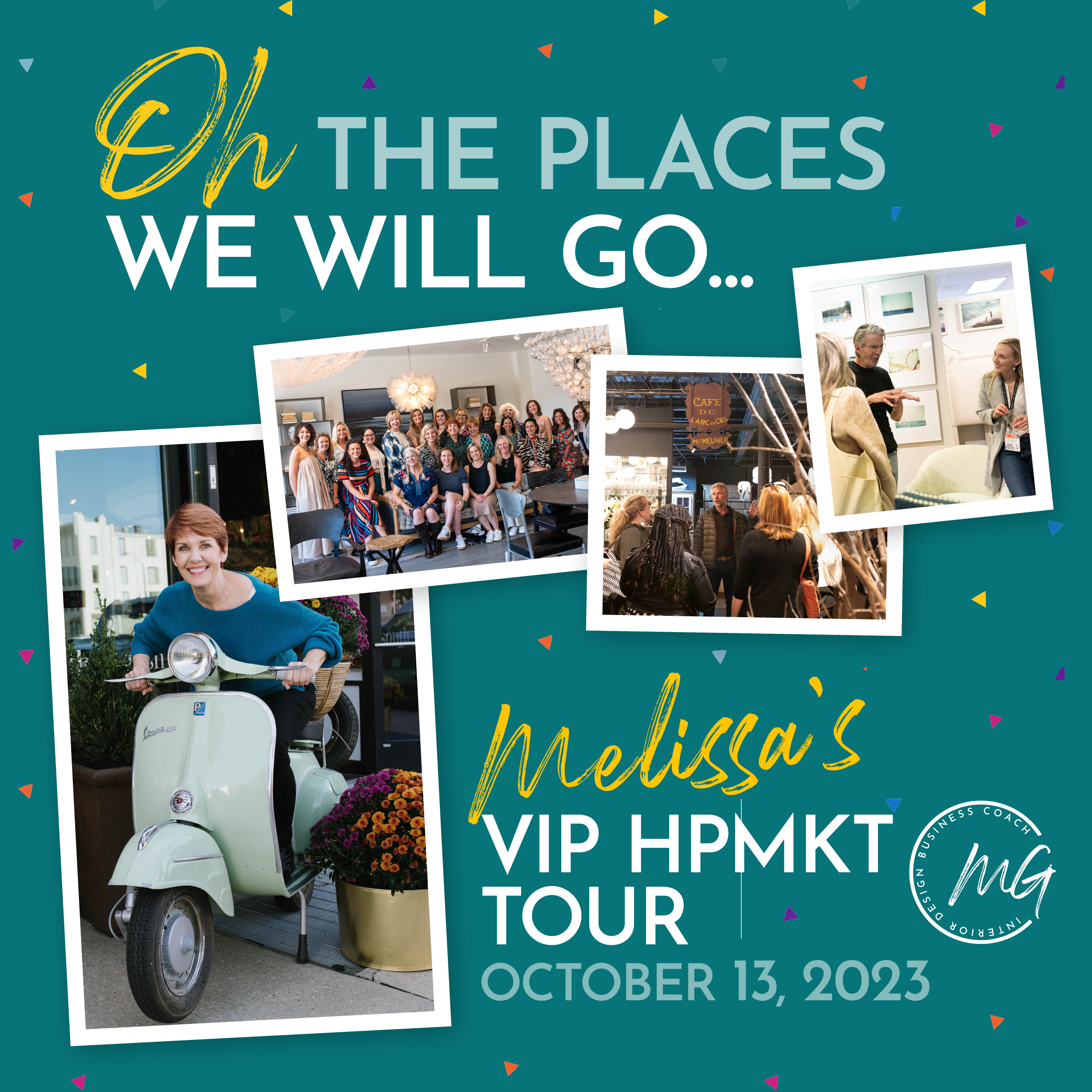 HPMKT VIP Designer Tour of the Best Resources You've Always Wanted
Are you ready to expand your resources for client projects, and work with trusted manufacturers and talented craftsmen that truly serve the trade? Come join us on this one-of-a-kind VIP Designer Tour at High Point.
You'll gain access to resources you didn't know existed and now can't live without. Stop being shopped, and learn the Ultimate Sourcing System to save time and get better product in less time with less stress.
A VIP Designer Day of Business Breakthroughs & Bottom Line Results
Step out of overwhelm and uncertainty and get the clarity and key processes you need to attract & capture ideal affluent clients. You'll learn how to earn more in less time with less stress with the right rates and fees and the design discovery process that builds rapport and leads to revenue.
Enjoy a full day with new design besties, and two group coaching sessions following so you can fully implement the learning with expert support and guidance.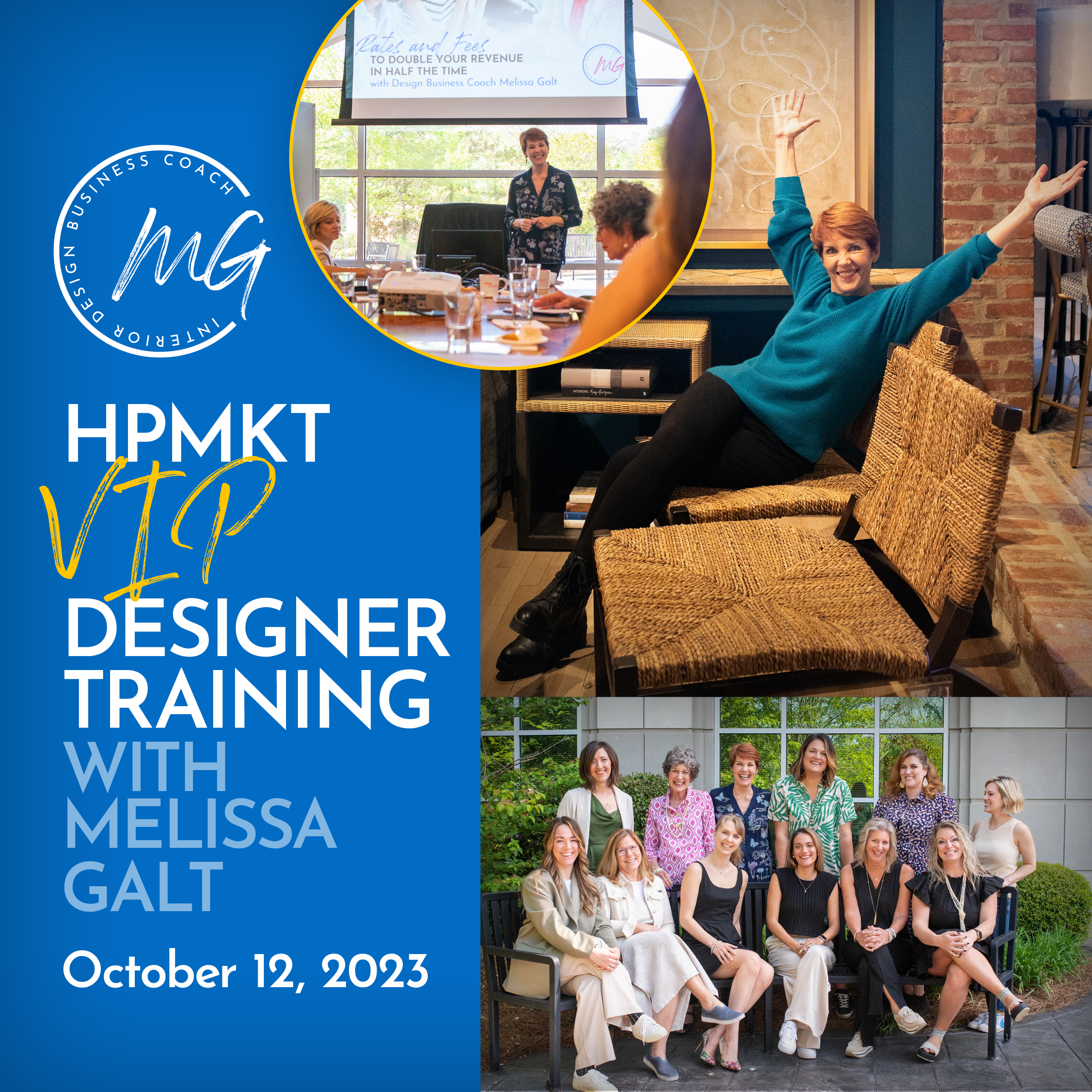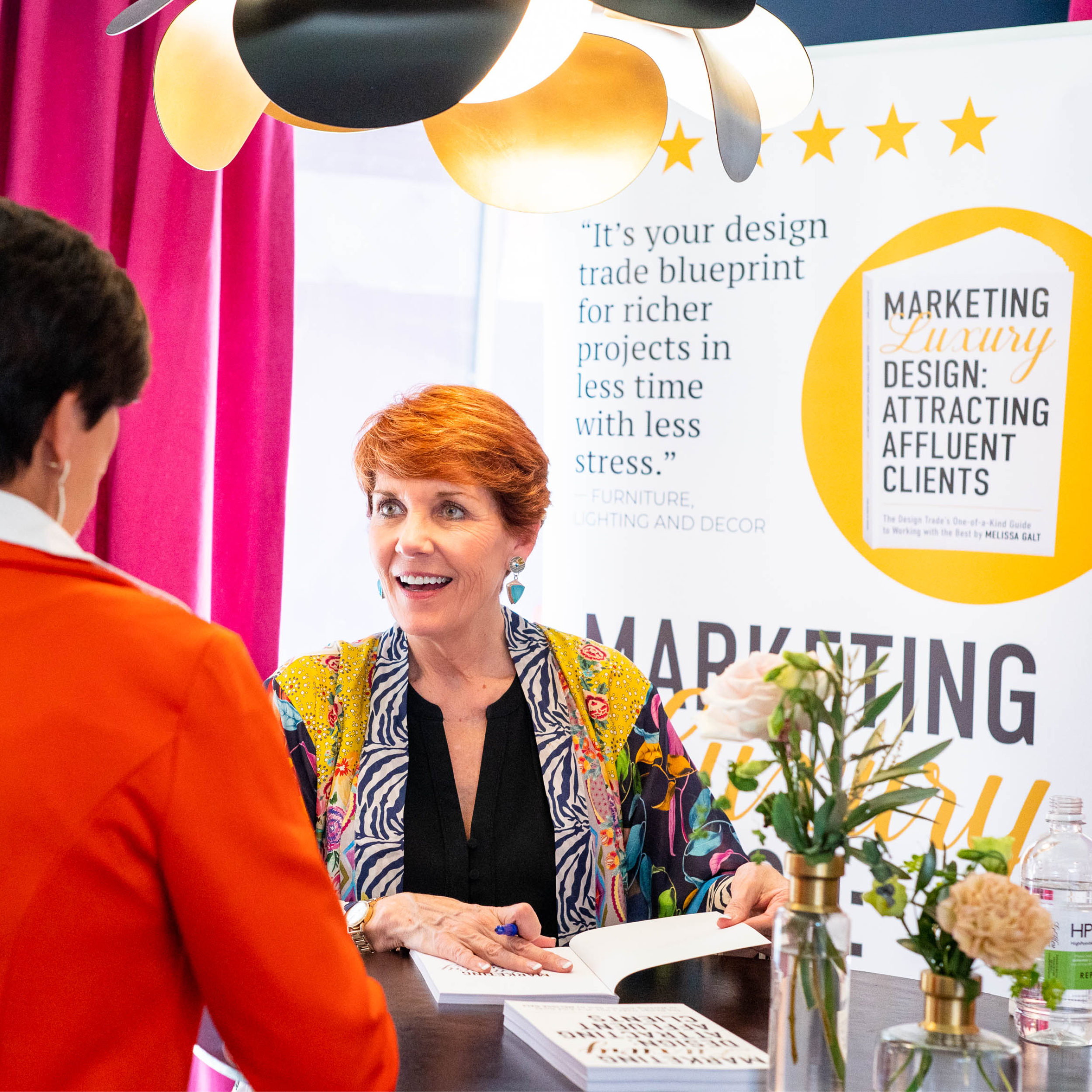 BOOK SIGNING Coming to a City Near You!
While you don't have to wait for your personalized copy,
simply order HERE, if you do, I'd be delighted to connect in person.
Keep an eye out for the next dates, coming soon!
UPLEVEL! WITH MELISSA
A 3-Day immersive workshop for interior design firm owners ready to break through to the next level in business and life. You don't have to trade an extraordinary life for an extraordinary business.
It's possible to have both. Really. Even better? Give us three days and we'll show you how. You'll learn the systems and strategies you need to take control of your business, build a better team, fire up an unstoppable marketing engine, and fast track your revenue growth-with fewer clients, less stress, and no late nights or weekends.