It's important to be in the know, stay in touch, abreast of the daily news, the markets and more. I've noticed that during this downturn, there is a much more significant resistance amongst savvy business owners and retailers.  In fact,  the best have found unique ways to leverage this crisis and grow their business in new and exciting ways. Even if you aren't growing, I know you are doing business differently just to keep your doors open.
You  aren't participating in the bad news; you are creating your own economy.  You are designing your own life.  As business owners and entrepreneurs, you have learned how to weather the storms; know the keys to capitalizing in a downturn; and get the secret to succeeding where others will fail.
This is the ideal time for creative marketing measures.
Do reassess your marketing message, method, and target.
Don't cut back on your marketing efforts during down times.
Do learn the new "Language of Profitability." Banish budgets and create investments.
Don't use the same language that brought you into this, to get you out.
This is the ideal time for truly focused niche marketing.  Make it personal, relevant, and regular.  The beauty of a downturn is that the business world gets quieter and your message will stand out that much louder as your competitors get quiet.
Do create a way to stay in touch with your buyers regularly.
Don't just send them an email when you want to sell or announce.
Do use creative methods that you might not have considered previously.
Don't be afraid to test more than one method or message.
Use all marketing methods available including email, direct mail (old fashioned but it still works), radio, television, and the web (yes, I do mean social media!) Invest in the relationships with both existing and new buyers. Survey them to find out what they really want (www.surveymonkey.com makes it easy.) Relationship investing will lead to real business returns.
Do know who your target market is, be specific and focused.
Don't take every prospect that comes your way, just because you are a little hungrier.
Do look for ways to take advantage of consumers staying put, unable to move.
Don't assume they won't spend; they often have more money because they aren't moving!
Chasing a buyer who is the wrong fit wastes a lot of energy, time, and resources.  This is the time you need to be laser focused.  Trying to be all things to all buyers, will mean you are nothing to anyone!  Set yourself, your product, your storefront, and your representatives apart from the pack.  Ask yourself what can you do differently to create a memorable experience that will drive buyers to return again and again?
Do get rid of under performing employees, reps, and managers.
Don't miss this chance to hire the best for less (there is a lot of talent now on the market.)
Do evaluate your location and your facility or storefront.
Don't forget that there are bargains to be had in real estate and equipment.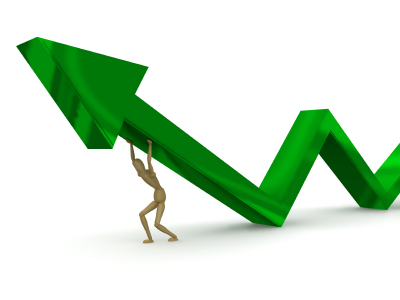 Many savvy business owners are using this time to grow their business!  They know that they can get real estate, buildings, fixtures and equipment for far better deals than any other time.  This is also a prime time to review personnel needs and employee performance. While it may sound harsh, if you don't have the best already on board, there are many talents now available, hungry and whose rates can be negotiated.  Go for it!
Do build your foundation now for the success that lies ahead.
Don't undermine your efforts with random cost cutting.
Do be patient and optimistic, continue taking action.
Don't become a pessimist, and shirk responsibility for your own success.
Now, that isn't to say we aren't affected. We don't have our heads in the sand, instead we are looking forward, eyes wide open and taking advantage of opportunities created during this period to make needed changes.
It isn't about what happens to you, but instead what you do with circumstances presented. Are you ready to seek the silver lining or do you prefer to pout amongst the grey clouds?   Are you ready to take your business to the next level? What will you commit to here, as a first step?