While this sounds like a no-brainer idea to many small business owners and even big business owners, hiring someone else, like a marketing firm, to interact in social media for you isn't necessarily a very good idea. The reality is that people do business with people. A brand is only as good as the people behind it, whether it is service oriented or product driven.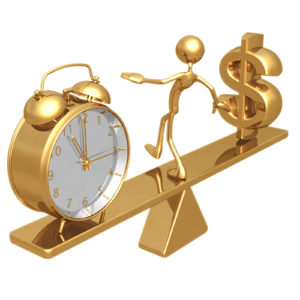 Since it is people that make the difference, do you really think it is a good idea to hire outsiders to handle your social media engagement? Do they really know your company as well as you do, as well as your team does, as well as your management does? I doubt it.
In fact, it is a far better idea to tap the people reserves you have and spread the social media engagement responsibility across several of your own people than to farm it out. Now, I already know you are going to howling at me that you don't have the time. Answer this . . .
Do you have the time for more business?
Do you have the time to talk to new prospects?
Do you have the time to answer questions about your service or product?
Do you have the time to build your bottom line?
If you answered yes to any of the above, then you will find the time to keep your company's social media engagement inside your company. You may hire someone part time or full time to work integrally inside your company on this piece, simply know that they are going to have to understand the "voice" of your company and the nuances of how your people communicate or risk sounding like one of those dreaded automated voice systems only they'll be online sounding like that.
There are a ton of time saver tools available to streamline your engagement process while maintaining your unique voice and keeping the "personality" of your brand clear and resonating with prospects and customers. Here are just a few. . .
www.hootsuite.com ~ outrageously robust scheduler and dashboard to allow one stop engagement on multiple platforms.
www.tweetadder.com ~ ideal for setting up twitter with a block of tweets, RSS feeds, creative DMing, Retweeting and more.
www.tweetdeck.com ~ allows easy engagement across multiple platforms including Twitter, Facebook, LinkedIn as well as fast access to Twitter Chats.
www.timely.com ~ takes your tweets and puts them out at the best times for visibility and retweeting.
www.postling.com~ another all in one dashboard allowing you to interact on multiple platforms from one source, also provides you with a digest daily of your activity.
www.socialoomph.com ~ allows easy scheduling of Twitter tweets and Facebook posts as well as a myriad of other functions to save time and streamline engagement.
You will go farther faster when you realize that whether you like these platforms or not, Twitter, Facebook, LinkedIN, and more, they are the tools of today's marketplace and you can either use them or lose business.
The bottom line about marketing is that it represents a conversation about your business. If you love what you do this is generally pretty simple. You are talking about what you love to either do or provide. If you don't love what you do, you will find marketing much harder and likely shun the free and low cost tools available. The choice is yours.
I'd love to hear your comments on social media, your wins and your frustrations, and the tools you like and use the most.