Online Video is exploding everywhere these days, and with good reason. Video Marketing works! Most experts agree that web video has become an absolute "must have" marketing tool for the survival of your business.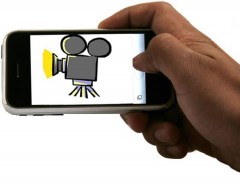 And if that's not reason enough, here are ten more compelling reasons why you need to be using video to market and promote your business:
1. Google Loves Video! And not just because they own YouTube. Video puts your SEO on steroids. With video, you can dramatically improve your search engine rankings.
2. Video is Personal. You can enhance your know, like and trust factor very quickly by appearing on video. Let your customers get to know you by seeing and hearing you!
3. Video is Immediate. Got an idea or a message? Got a webcam? Then you can make a video instantly and be online in minutes. (Try the "quick capture" function on YouTube).
4. Video Connects. Nothing establishes a better connection with your clients and customers than video. Video creates that immediate bond and brings you closer to your customers.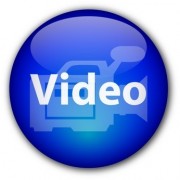 5. Video is Here to Stay. Video is way past the trend stage and is quickly becoming a mainstream marketing tool. The sooner you get up to speed with this valuable resource, the better.
6. Video is (mostly) Free! With a free account on YouTube and a $40 webcam, you're good to go with online video. In fact, you can get a free account at Animoto.com and create a free video montage using just your photos!
7. Video gives you worldwide exposure, 24/7. Having videos online increases your visibility across the globe. Let your video work for you while you sleep! And video is forever… Once it's online, it keeps working for you, 24 hours a day.
8. YouTube Rocks! With an audience of 85 million viewers, YouTube is the place to be seen online. Not only is YouTube now the 4th most popular website on the Internet, it's also the 2nd biggest search engine! Want a piece of the action? Create an upload your video to YouTube fast.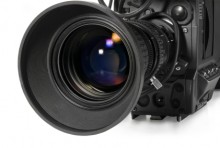 9. It's Easier Than You Think! Handy gadgets like the Flip Video camera and the iPhone with Video make it easier than ever to capture and upload video. Both the Flip and the iPhone let you upload directly to YouTube.
10. Video Accelerates the Sales Process! The best news of all about adding video to your marketing mix is that it greatly accelerates the sales process. People buy from someone they know, like and trust – and video can rapidly speed that process. That means more customers, more quickly, and more coin in your pocket!
The video train is pulling out of the station, but there's still time to jump on! The quickest and easiest way to get up to speed quickly is to join me for my one-day virtual workshop, "Video in a Day!" Visit http://www.videoinaday.com and learn how you can get your video online in just one Saturday on March 26th. It's time!