This is a lesson in how your policies and procedures may be preventing your profitability.  Read closely not as a business owner but instead as a customer or client. Too often we get caught up in our operations, and forget that we are in business to serve our customer and clients.  We must see it from their side or risk losing them.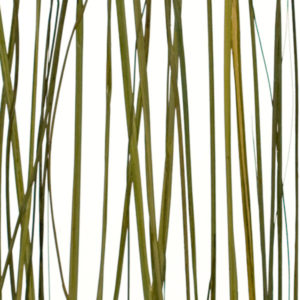 I had a frustrating yet fascinating experience recently. I had found a truly cool product to use on a project at the last minute. It required leveraging a company's Quick Ship program and even that was going to cut it close. I put together a purchase order, spoke with the rep a couple of times, filled out the credit card authorization form and faxed it over to the company. I had deliberately left the amount blank because I didn't know the shipping and handling charge and figured that if I filled it in, they'd bounce it back and say that they couldn't charge the full amount because I'd only written in the cost of materials. I thought I had my bases covered. I didn't.
My conversations with the rep had begun on a Monday,  by Wednesday morning I got everything faxed in. I didn't hear from anyone until Thursday afternoon and they said they could NOT process the order since I had left the amount blank. But wait, it gets better! NOT only could they not process the order, I had to wait for a proper quote from them (getting pricing from the rep as I'd done wasn't sufficient) and I'd have to refill out all paperwork. Essentially I'd given this company a blank check to fill in appropriately and they were turning that town. Idiocy or honesty?? I'd love to hear your take.
By this time, I was on the road traveling with no access to a fax or scanner, simply to email. They weren't going to accept an email signature. I had escalated from customer service to a manager thinking perhaps that would allow me some latitude. I'd given them what was in effect carte blanche with my credit card, trusting that they would simply fill in the correct amount from the purchase order plus  shipping and handling. They refused. HUH??
The manager emailed yet another form, NOT as requested, my original that I could forward to my assistant who had a fax, she could fill in the amount from the proper quote they generated and my signature would remain intact and be faxed back. At this point, I gave up. I cancelled and I redesigned another solution. Frustrated, highly disappointed and unable to use the cool material due to this companies policies and procedures.
Take a close look at your business. Do you have policies or procedures in place that hinder your profitability? This company lost not only a couple thousand dollars of business in the short term, but they have created a great deal of ill will in the process. I love the product but know that if I ever want to use it again, I'll find another resource (yes, they do have competitors, my time frame didn't allow me to invest in this farther this time.
So what do you think, honest or idiots?