Yes, this is still a big question for far too many people and, more importantly, far too many business owners and professionals. The answer is far simpler than you imagined, and it doesn't involve being cloned, hiring a team of social media experts to do your Tweeting, Facebooking, and more for you, or being on every site available. Here are the three simple and critical must haves for social media success:
Be Yourself (x10)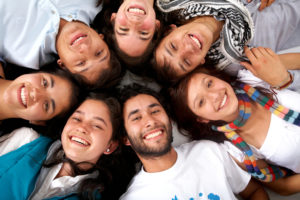 Clearly those who know me well consider me to live a large life. Truth be told, I don't think my life is all that large, but it sure does look like it online. I bring the best of me and the bigger parts of my life to social media.
No one cares what you ate for breakfast, what they are interested in is if you dined with someone interesting, enjoyed it somewhere cool, and if you ate something worth getting the recipe for. Get it? This is about social, not just factual. It's about adding the celebration into every day activities. It's about making it photo worthy and video ready because after all most of us are highly visual and love movie moments.
The x10 in this is about maximizing your life and business for social media. I spend a surprising amount of time alone, but I don't share that on social media. That isn't social. Instead I emphasize the time I spend with clients, with friends, in activities. That is my x10 factor. (Oh and if that isn't reading clearly here it's multiply by ten.)
As a retailer this means talking about your product, how it's made, what it does, where it is used, share stories of happy customers, share pictures and videos of happy customers, host events, build relationships because that's what leads to referrals. And, after all, weren't you just saying that your business was built on word-of-mouth? LOL
Know Your Target Market
This makes it easy to know which networks to be on. If your market is only on LinkedIN, then you don't need to bother with Facebook, Twitter or any others. Conversely if your market is very rarely found on LinkedIN but loves Facebook and Twitter, then those are the places you need to be. Market awareness is critical to your success, please don't stumble around blindly guessing and groping (this isn't a college fraternity party!)
You will go far farther, far faster when you have a crystal clear picture of your target market (and yes you can have three, but not fifty-three!) Focus is required for success always. When you spend your days chasing bright shiny opportunities and bright shiny prospects you will find yourself worn out, broke, and frustrated. Get clear to get profitable.
Be Consistent and Persistent
Like most things in life, you have to show up consistently and persistently to have the impact you desire. Fly by nights and drive by friendings aren't going to get you where you want to go. There are just a handful of people I know who do a truly brilliant job of this. They are absolutely dependable in their posting routines with quality content and keeping it social. Favorite examples include Mari Smith, Gary Vaynerchuk, and Scott Ginsberg.
Social media isn't hard to understand really. We are living in an age of high distrust and high tech, social media brings us to a place of high touch and high trust. We want to do business with people we know, like and trust. Social media fosters that opportunity through social interaction. It allows us a 360 degree view of someone instead of just their 180 view business face. When you are a whole, wonderful, authentic person of integrity all you need to do is bring all of yourself to social media and interact as you would with friends having conversation across a table. It really is that easy. Go for it!