A great business relationship is a lot like dating. If you are good at dating and courting, it is likely you are going to be good in business. You understand the nuances of client attraction (lead generation), how to warm them up, how to ensure they are qualified (you wouldn't just date anyone, now would you), and how to follow up so that you can ultimately capture your prospect for a lifetime of business happily ever after.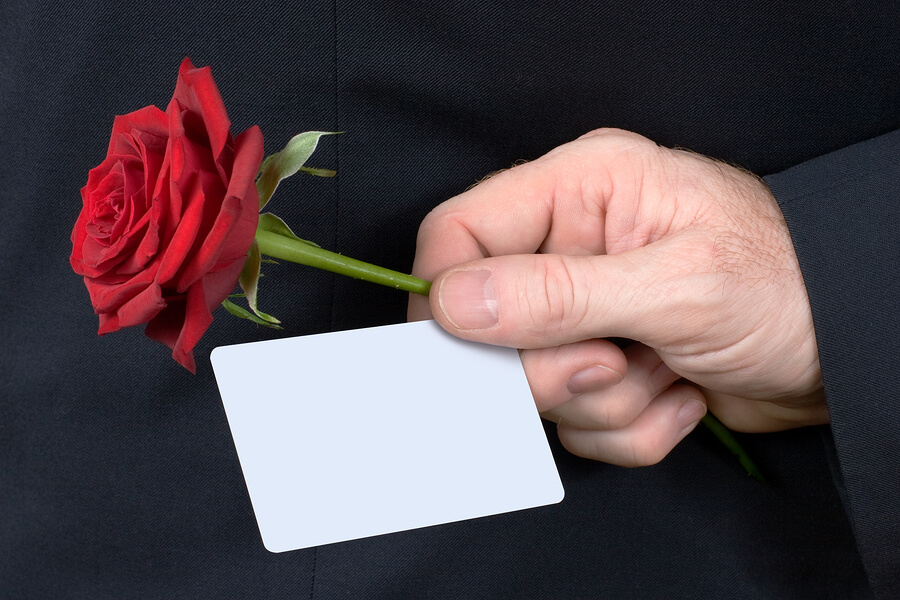 If you haven't been dating in a long time, forgot how to court, or are simply struggling with client attraction and follow up, implement the 7 stages here for guaranteed success in the bedroom of business!
#1 The Lead In…
You've got to attract them, just like a date. You've got to create an irresistible opt-in (lead capture) so they'll give you their name and email (and better yet, their phone number) so you can start the courtship process. You can also attract them offline at live networking events, conferences, expos and more, you still need an irresistible promise in your conversation starter (skip the elevator pitch.)
#2 The Warm Up…
Once they opt-in, you have to warm them up before asking for the first date. You can do this by email, text, video, phone and social media. But this is the start of your campaign for the first date. This is where you share great content, tips, tools, resources, delivering value in advance of a possible engagement.
#3 The Qualifier…
In this process, you need to have a qualifier to ensure they are of the quality that you even want to date (and do business with.) Without that you are likely to experience getting stood up. You know what that's like, when you've scheduled a strategy or discovery session and the prospect is a no show, or flakes out at the last minute, UGH.
Your qualifier can be in the form of an assessment, an audit, a quiz, a questionnaire, an application but must be automatically delivered. It is your "golden door" and you are the gold on the other side of the that door.
#4 The First Date…
This is the phase in which you let them do the talking. You are there to find out if and how you can best serve their success. Asking the right questions and listening deeply for not just the surface answers but the core issues is key. You are in charge of this process, you establish control and let them know upfront that you may interrupt only to keep them on path and out of the rabbit hole of their own story (which is inevitably a big piece of what's holding them back.)
In this process you want to focus on and emphasize the gap they have between where they are and where they want to be. Be sure to get as much details as possible and paint a picture of both and what it is costing them to stay where they are. (This works in wellness and health, financially, relationship, business, and any other topic. There is always a gap or they wouldn't need you.)
#5 The Follow Up…
You reiterate their issues and position yourself as the key with the solution that they both want and need. You have the strategies, the experience, the expertise to help them close their gap. You review details and schedule the second date to continue exploring their need and showing them how engaging you will marry them to the best solution. The follow up is the official launch of the new relationship (never close, every new client is a new beginning, the opening of a new relationship.)
#6 The Second Date…
This is where that first kiss happens, so to speak. They come on board with you and they invest in themselves and your solution. Intake is completed, you reinforce the wisdom of their decision and make them feel like the most important person in the world (yes, this is business and this concept still holds true.) If you fail to do this, they will go into immediate buyer's remorse and may fall off or back out in the first week.
#7 Happily Ever After…
In the first 30 days of working together, you want to capture their recommendation (testimonial). This is when they are still in the honeymoon phase and the bloom hasn't worn off. Once they have some tangible results from your work, you want to ask for referrals. If they engaged you only in a short term, you want to look for ways to increase your value and explore opportunities for a next step. Perhaps a group coaching leads to private coaching or private consulting yields to long term membership in an exclusive mastermind that you lead.
If you miss any one of the stages here you will find your courtship derailed and the potential client likely lost. Each stage builds on the one before and all are essential to that profitable place of "happily ever after."