The fastest way to build client trust in today's high tech world is by being in touch. It's ironic that in the age of endless channels of communication it is challenging to be remembered as meaningful and valuable. So how do you stand out?
The key is to craft a touch campaign that is consistent and persistent triggered when you first meet and continues long past your initial engagement. It can be automatic or semi-automatic (for handwritten elements you can use a virtual assistant.) It's important that you include multiple touch points both digital and real time.
Building client trust doesn't have to be hard. And the rewards are lifetime clients and revenue producing referral partners. Let's dive into some simple strategies to build client trust and establish your irresistible KLT factor.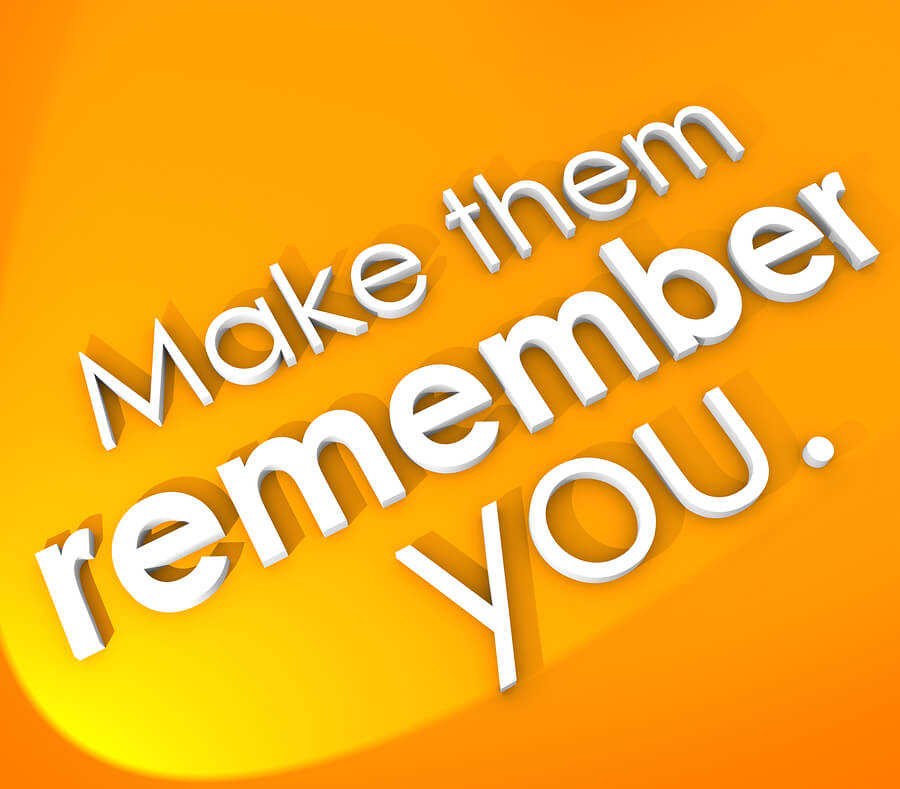 #1 Send a Hand Written Note
In today's digital age and with the daily avalanche of email most professionals are subject to, snail mail stands out. A simple card with your logo, a funny cartoon, an enticing image, or a powerful word can speak volumes. You don't have to say much more than "I am glad you are my client," "delighted always to be of service," "so appreciate the opportunity to work with you," or something similar. It is less about what you say than that you took the time to write personally (not Send Out Cards, we can tell when it's computer generated.) Personal touches build client trust.
#2 Celebrate the Anniversary of Your Business Together
Yes, you can send a birthday card on your client's birthday. I get one every year from my insurance agent and chiropractor, YAWN. So much more interesting and unexpected if you, instead, celebrate the initiation of your work together. Whether it was years ago or perhaps you are sending a celebratory 90 day or 6 month anniversary card. Be different!
#3 Feature Them on Your Ezine or Website (Case Study or Accolade)
We all love case studies, and as long as you've asked permission, featuring your clients success (with your talents and services) is a great way to woo your client. If you prefer, you can simply feature them with a "Congratulations on Your Success!" Depending on how many clients you serve, this can be weekly, biweekly, or monthly. Build client trust by providing recognition.
#4 Make Them a Star on Your Facebook Page or LinkedIn Feature
When you have a business profile on Facebook it can be a bit dry and uninteresting. One effective way to juice it up and get more traffic is to feature one of your clients in their business. You may know this "Fan of the Week" or "Fan of the Month." The point is that it's an easy way to add consistent content, while providing appreciation and recognition as well as a reason to get in touch with your client with a link to the feature and sharing it on other social networks.
#5 Be the Go-To-Resource Beyond Your Niche
Recently I had a marketing proposal in with a prospective client. She emailed and said she was interested but first had to fill an Operations Manager position. I stepped in with a couple of best fit candidate options. I'm not in recruiting or HR but had a couple of connections in the field who were looking for a good fit. When you go beyond your immediate expertise and provide resources that help no matter the need, you'll stand out.
#6 Post a Personal Postcard
Before the advent of email, every trip I took, I'd pick up as many as 120 postcards the first night. I'd apply mailing labels I brought, local postage and a quick personal note. When I returned, inevitably, I'd find those postcards stashed on a desk blotter or bulletin board, or even posted on the refrigerator. They kept me top of mind and it helped me build client trust.
You may not travel much but there are a boatload of postcards available with funny cartoons, powerful words, relevant quotes and more, more interesting than just your logo. Keep them on hand for regular mailing, you'll stand out.
#7 Contribute to Their Favorite Charity or Cause
Do you know your client's favorite charity? There is no greater way to show you care about who they are and what matters to them than by providing a donation, in any denomination to their favorite cause. Even better if you attend the event when they are chairing it or being honored.
#8 Write a Review of Their Book, Blog Post, or Article
This is also a fantastic way to get onto someone's radar that you want to work with. As an author, the most valuable recognition is comments whether it's on a blog post, a review of a book on Amazon or another site, or commenting on an article. Be generous, this is easy to do when you have a Google Alert on their name and get notice of their newest content release.
#9 Frame Their Latest Media Recognition
With that same Google Alert, you can keep track of their latest PR and go old fashioned with sending a clipping of the article they wrote or were featured in. Better yet, go the extra mile and have it either framed or a plaque created for display. Recognition is something everyone responds to and it means you are keeping up.
Years ago, on my annual medical exam, when I was in talking with my doctor, I was surprised (and delighted) to see a file folder with clippings of all the press I had gotten in business. He had his nurse keep track of all of his patients (and there were a lot) and fill this folder with recognition. Unforgettable.
#10 Keep Them In the Loop and Up to Date (Without Being Asked)
Whether you work with a client for 30 days, 90 days, or several years on a project or initiative, update them regularly on progress. Even if it isn't more than "everything is on schedule," they'll appreciate knowing you are on top of it and they don't have to chase you for an update.
Relationships in business deserve to be romanced to produce the greatest results. Building the right relationships ensures more business and a boatload of referrals. Build client trust from your first interaction for a lifetime of business.
Which of the touch campaign strategies here will you add to your client follow up and touch campaigns?
I look forward to hearing from you in comments below, and learning additional strategies you have in place!
Save
Save