Facebook may be fun for personal interaction but it requires strategy, tools, and shortcuts to be effective for your business. Engagement with your fans on a consistent and persistent basis is vital and it definitely is about being social, not just businesslike. People do business with people they KNOW, LIKE, and TRUST and that means you've got to share more about WHO you are and not just what you do. Here are 5 simple ways to do exactly that. These 5 kinds of posts will garner reaction and action. Try them and see. (Oh and if you've been neglecting those fans for awhile, it may take some time to warm them back up!)
Call to Action ~ Command Your Fans
Using verbs or providing choices makes it fast and easy for fans to reply and engage:
Like
Comment
Share
True or False
Yes or No
When it doesn't take more than a second or two, fans are a lot more likely to do what you ask. It is truly no-brainer.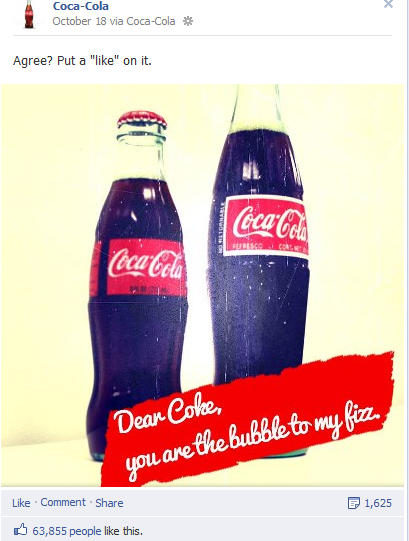 Give a Choice ~ Fans Love to Be Choosy
Do you remember the old ad line "Choosy mothers choose Jif?" I sure do. We all like choices. Giving fans a simple A or B choice is quick and can tell you a lot.   People love to voice their choices, it is why politics gets so crazy online, it's about people's choices. Stay out of politics but ask your fans their preference, you may get a landslide victory!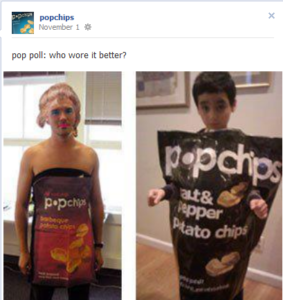 Ignite Your Fun Factor ~ Make Fans Laugh
Whether they are your original funny pics or shared from a resource like Little Friends or Funny Cats, people light up when they see favorite funny pet pics. Actually animal pics of all types often bring a smile and desire to share. There are loads of online resources for these kind of photos, including the two
sites linked.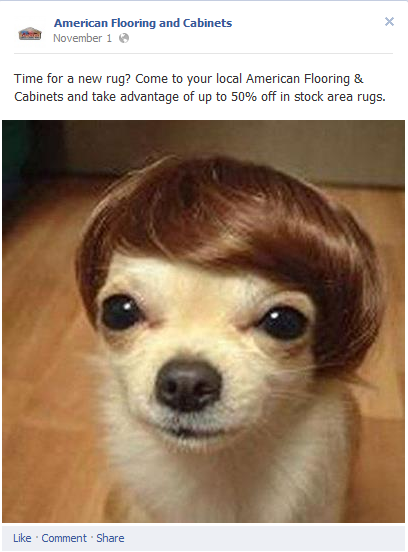 A Picture is Worth 1K Words ~ Get Your Fans Talking
Turning words into images can be very powerful. You can either use a tool like Pinstamatic.com or get a graphic resource from fiverr.com when you aren't skilled in photoshop (I'm not!) Plain text may not get noticed, but a picture turned into words, even without other images, is a lot more eye catching, like mini poster.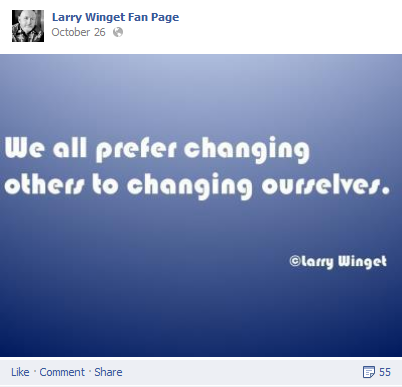 Make It a One Word Response ~ Less is More From Fans
Anytime you can create a fill in the blank with a one word answer, you will drive engagement. Human beings are compelled to fill in blanks and love to dish their personal answers. You can rewrite cliches by asking for fans to fill in the blanks you create or do what Scott Ginsberg did and just ask a season friendly topical fill in the blank (this was Halloween related.)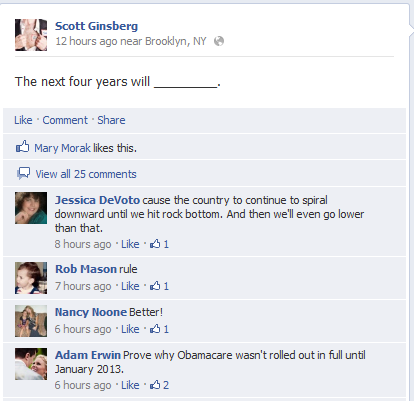 In the days ahead, use just one method illustrated here each day to boost your Facebook fan engagement. Love to hear some of your additional ideas to boost engagement with fun and easy posts here. (And as always find and connect with me online.)