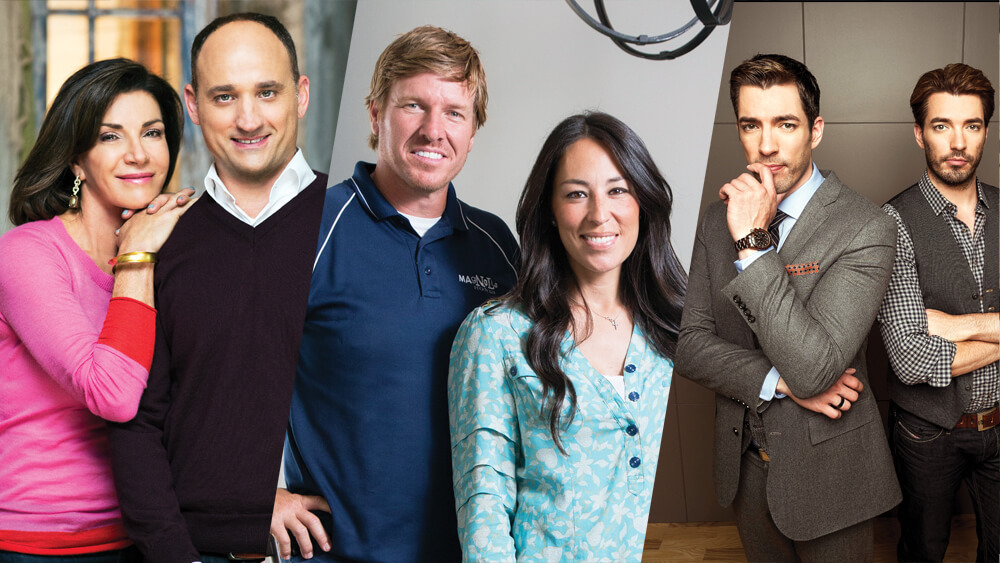 As a designer, I'll confess, I'm not a fan of HGTV. It delivers an entirely false picture of both the process and investment required in home renovation and home furnishing. But, it is a consumer favorite and only getting bigger, so better to look for the lessons and here are two to drive your profits through the roof. The success of these shows has changed how consumers shop for home goods, employing their home furnishings profit strategies is about keeping up with the times.
Create a REVEAL Every Time
While you may be selling a lot of individual pieces of furniture, there's a lot more money when you make it about a room, a floor, or the house instead. As a designer I've never installed a single piece, when the room was designed and being put together. Wait until everything is in. I ask my client to be gone for the day, or in one case, I had to lock her out of the room we were working on (no peeking.) And then we go to work. It's clear that creating client intrigue is one of the key proven home furnishings profit strategies.
Only allow the client to see it when the entire transformation is complete!
They want a WOW and AHHHHH moment. It's what HGTV trains you to wait for in every single episode, no matter what show you watch. From "Curb Appeal" to "Property Brothers" and, of course "Fixer Upper" with their giant billboards of how it used to look and then drum roll, "Tada!" here's your new house. The runaway success of these programs is a big indicator that the home furnishings profit strategies shown work.
You can do a reveal for a room at a time or even a part of a room at a time. It's essential to leverage a bit of mystery, so they aren't in the room when it's being delivered. (Really, who wants customers hanging over their shoulder and delivery team when installing?) And then provide that dramatic reveal moment.
Generate Add-On Sales with Staged Accessories, Artwork, Accents
While it is entirely unclear to the average consumer and even some savvy ones that most of those reveals we see are staged, it's true! That means that those pieces don't actually belong to the homeowner unless they decide to buy them. And when they see it all in context, they fall immediately and entirely in love with it and have to have it.
That's genius!
In your case, they've bought a rug, a sofa, and a chair. Are you only going to deliver that? Of course not. Your designer will have packed up a host of goodies including a cocktail table, end tables, artwork, lamps, accessories and more to load the room with lifestyle. All is on approval for 48 hours (and no you don't do this over a weekend so they abuse it by having a party and then returning it!)
You leave a master inventory of items and allow them time to enjoy and become attached. Returns are done once or there is an additional restock fee. In many cases, when this is done well, and the client was primed for it, you can see all or as much as 75% of goods kept. Customers need to see goods in context at home, not just on your showroom floor. This is the key to home furnishings profit strategies that HGTV demonstrates. It's all about being in the client's home.
What I find surprising is the number of furniture retailers I've spoken to who tell me their designers don't like to do this. It's too much bother so they'll forgo the sales. Who is running your operation, you or your designers?
When you provide key support staff who will wrap up items for the designer (not a great use of their time) and include an intern or other staffer to help with the loading and unwrapping of all items, you are adding sales.
And as on HGTV, when your customers are thrilled by the BIG REVEAL, you'll be able to capture their satisfaction and delight in a powerful testimonial. That's social proof and the path to more customers. Get the only testimonial formula you'll ever need HERE, a gift to grow your retail business.
When you're ready to take your design practice to the next level, explore your expert coaching and training options with Melissa Galt.