Are you afflicted with Bright Shiny Opportunity Syndrome? It's okay, you can 'fess up, I have it too. I've simply learned how to tame it so I can stop the distractions, get focused, and achieve extraordinary results. You can too, I promise, stop arguing with me and read how here!
The Cure for BSOS:
Step #1 ~ Get Clear on What You Want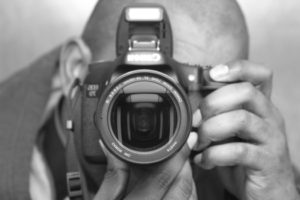 I don't care what you don't want, I just want to know what you really, really, really, really WANT. That means write it down (skip the keyboard on this one). Define, declare and detail your desired work (business or career), relationships (family, friends, colleagues, romance), health and wellness, image and style (this is your chance to leave frumpy behind), your dream home (s), your ideal car (s), your passionate pursuits and hobbies, your faith, and your finances. Go on now, write it all down.
Step #2 ~ Eliminate the Doubt, Release Your Limitations
Here is the tricky part, you are the only one standing in your way so step out. Stop with the "yeah but," give up "if only," and for goodness sake forget the "I can't because." Move into I can, I will, I am. Replace those nonstop excuses with nonstop action steps focused, clear and targeted on the results you want.
Step #3 ~ Give Up What Isn't Serving You
Okay, it's about to get harder, not easier. You've got to stop the whiplash of ideas, opportunities, programs, projects, events, and products that are vying for your attention. Put blinders on, ruthlessly unsubscribe, dump the junk mail, clean out your deletes each week. Stop wasting time with events and relationships that don't energize you, enrich you, or grow you.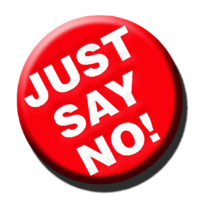 Step #4 ~ Say No to Say Yes
This is simple but not easy, sorry about that. This is reality. Say NO to the donut to say YES to that slinky dress. Say NO to that hour of American Idol to say YES to that proposal you wanted to get out. Say NO to that not working (not a typo) event to say YES to a focused phone call with your coach. Say NO to that bargain at TJ Maxx that looks like all your other bargains to say YES to a new look that gets you noticed for all the right reasons. Like I said, it's simple, but not easy.
Step #5 ~ Rinse and Repeat
When you follow the steps here, your life will open up in ways you never imagined. Your business and career will take on a new light and greater success. You will find yourself wondering why you didn't do it sooner. Stop operating from default, what you've always done will get you exactly where you are. Do it by design, your own.
Now as an added boost, share with me here your biggest dream and the biggest excuse you've been using to hold yourself back. We all have them. I've done this and occasionally still do, it is part of being human. The question is will you step up and take charge or continue on a path you didn't design for a life you don't truly love? Talk to me!