The alarm went off.
I got a wake up call at a recent business networking event that I hadn't attended in several months. In speaking with a colleague, when I asked how business was I got the reply "terrible." In fact, she went on to explain, that she felt certain that 80% of her colleagues between the ages of 39 and 65 felt the same way and everyone disliked their business as much as she now did. Wow.
It's all in your attitude.

As I stood listening, I couldn't help but imagine how much of this was directly related to her attitude. Yes, the economy has been off, and yet I know many in her same industry that are doing fine. In fact I know several who actually had a banner year in 2010. What is the difference? They intended it. They planned it, they kept their doubt demons at bay and plunged forward with optimism, with gratitude, with the idea that it would all work out. It did. Sure they faced challenges, obstacles and road blocks along the way, we all do. And they chose to surmount those challenges, overcome the obstacles and blast through the road blocks.
No hype here.
Now, I know you may be thinking this is all Pollyanna and a bunch of hype but it's not. I know from years of first hand experience the powerful impact of attitude governing altitude. Never under estimate that you attract who you are.When you are down in the mouth, grumbling about your clients, focusing on the lack of business, what shows up is exactly what you are focused on, bad fits, poor clients, and disappointing returns.
It's your choice.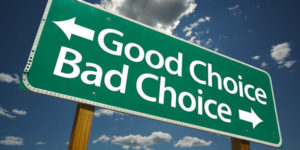 Make the choice to lead a charmed life. Stop making excuses, ditch the whining and complaining and just do it. It will be a choice you'll have to make multiple times a day. There will be lots of opportunities for you to make the wrong choice and be directed by outside forces rather than by your internal will. It is the choices we each make in the moment that result in how our lives look overall.
How are you processing your life?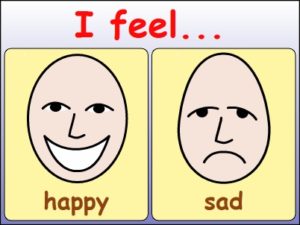 I spent years battling long term depression. I'd be up one week, then down for two. It had nothing to do with outside variables at all, it was all me. It is always all us, our lives and businesses reflect absolutely the choices we make in every moment in every day. Will bad things happen? Of course, it is in how we process that and move forward that makes the difference. I choose to consciously look for the silver lining in every dark cloud now. It isn't always an easy choice, it is a necessary one and one that I've found makes my life truly charmed.
Lesson learned again.
Listening to that colleague reawakened in me the intention to live and lead by choice not by accident or by default. How will you lead and live your life? Will it be charmed or will it feel cursed? It's all up to you. Your feelings are your choice, they are driven by your thoughts and actions. Take charge and choose a charmed life.
Please tell me about the choices you have made to move closer to the charmed life you want and deserve.