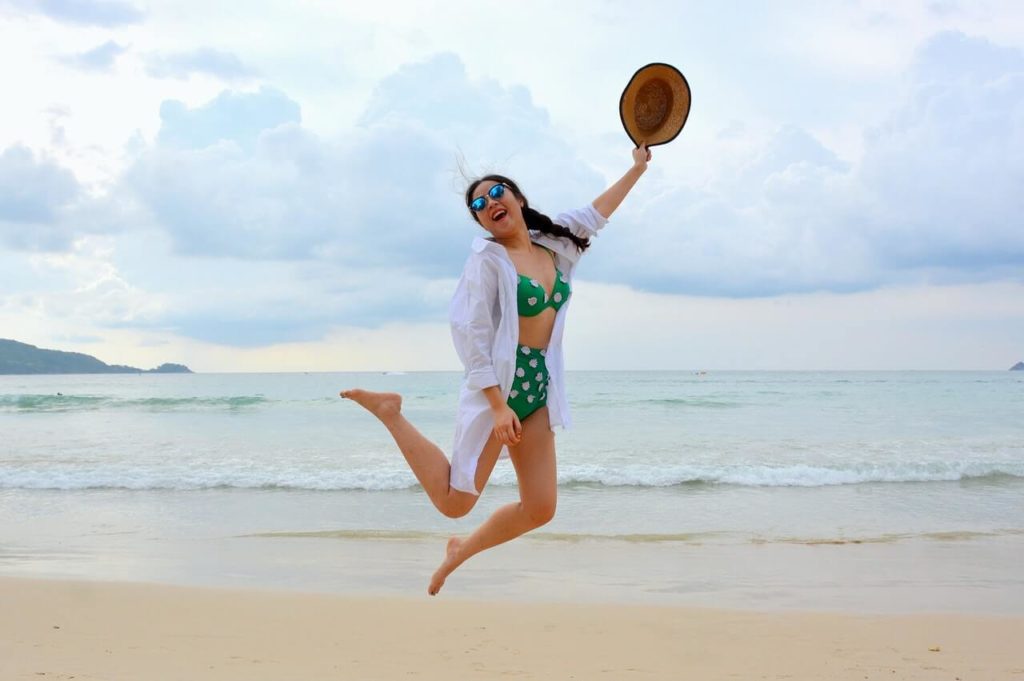 When I met Justin a few years ago, he was selling supplemental insurance to the education industry (AFLAC for teachers, only he wasn't with AFLAC.) We had a fascinating conversation around his passion of travel. At just 25 years of age, he'd already been to 75 countries (not a typo.) I urged him in my interior designer coaching way to find a way to add his passion for travel to his business, or that he find a way to create a second business around that.
Fast forward five years and I saw him at a recent event. He said he wanted to thank me for changing his life. (That's kind of HUGE!) While he is still selling insurance (long time clients now and great residual value with little work), he has launched a company with his sister.  She comes from an event planing background including incentive travel. The business is  exploding for them both. (Our discussion triggered this new direction.)  Justin is entirely lit up about his work putting together juicy travel itineraries for folks who want to travel whether it's for a short week or delicious month abroad.  Truth be told, I was ready to book a trip on the spot with him, just based on his passion!
Reignite Your Passion Right Where You Are

Now, I'm not suggesting you leave design, you got in because you are passionate about it. What I recommend is that you take a little time this week to rediscover your passion. When I'm interior designer coaching, I find that a lot of the challenges faced are because we've forgotten what made us so excited about interior design in the first place. Our heart for design has gotten buried beneath challenging contractors (they can be like herding cats)clients who aren't always ideal, marketing that sometimes feels like chewing foil, and manufacturers that deliver delays and damaged product. UGH!
Refocusing your lens on what you love most will reignite your passion and make you that much more irresistible to your ideal client. (By the way, you do know who that is, don't you?) And the cool part is that when your passion is reignited so is your profit ability. Now, you and I have both heard those folks that say, don't follow your passion, follow the money. I disagree. In fact, I did that in my first career.
Remember Your StartUp Story
Armed with a degree from Cornell in hotel management I jumped into the field of purchasing. For 5 years I was the turn around agent, moving cities, states and companies every 8 months. I was well paid, one of the few women, and climbing that ladder. I was very good at what I did and utterly miserable. Skill doesn't ensure happiness, passion does. My passion was creatively based and since I'd turned down costume design school, I turned to interior design. (I see it as dressing the home with your story.)
I subscribe to the school of thought "do what you love and the money will follow." It has for me and many other designers I count as clients and friends. You also want to invest in training, I returned to school and got a second degree in design.  Justin had an advantage partnering with is sister who understood how to plan events. They've partnered with a large travel agency that gives them access to crazy good deals and unique destinations. A key piece in interior designer coaching is to help you determine what skills you need.  A new certification may not be the answer, you may benefit more from learning how to get your work published, or how to find the best contractors.
Reconnect Your Passion to Professionalism and Practice
When passion meets professionalism and is layered with continued education and training, and intuitive marketing, profit follows. (Yes, I promise upcoming posts on that "intuitive marketing" piece.) But to work without passion is going to kill your profits. Clients and prospects alike can feel your enthusiasm and they want not only an expert and leader in the field, but someone with a full heart for what they do.
If you are feeling a little burned out or lackluster about your interior design practice, let's have a conversation around that. While our industry is going through a lot of change, design is definitely on the upswing right now. You deserve to have a business you love with clients who love you, interior design coaching can help you get there. The conversation is complimentary, the results are priceless!