It's often confusing to determine who is a better fit for your interior design business needs, an interior design consultant or an interior design business coach? Here are five key differences so you can make the best decision in your interior design practice.
When interviewing a candidate to be your design business consultant or coach, be sure to inquire about their experience and expertise. Find out whether they are a coach, a consultant or a hybrid of the two, often called a coachsultant. I am both a qualified consultant and experienced coach so offer a hybrid approach to the interior designers I work with.
#1 Your Interior Design Business Consultant Offers Solutions & Strategy
This is an important difference because a traditional coach offers guidance and support while asking you key questions. Your answers to the questions help you uncover your own solutions and strategy. A typical coach doesn't provide answers for you. Working with an experienced industry consultant can often shortcut your journey to the next level. While I ask my designers lots of questions, I also provide immediate answers and solutions to challenges and issues. It smooths their path and streamlines their success.
#2 Your Interior Design Business Consultant Provides Industry Insider Expertise & Training in Systems & Tools
On the other hand, typical coaching doesn't require industry insider knowledge or expertise. A coach is a facilitator of change, while a consultant is often viewed in a mentor style role. They show you the next steps to achieve your goals and provide the in-depth training to get there. My goal as a coachsultant is to expedite my client's success so they achieve their goals sooner, celebrate their wins along the path, and adopt an even bigger vision for their future. Along with that come the necessary systems and tools to make it all possible.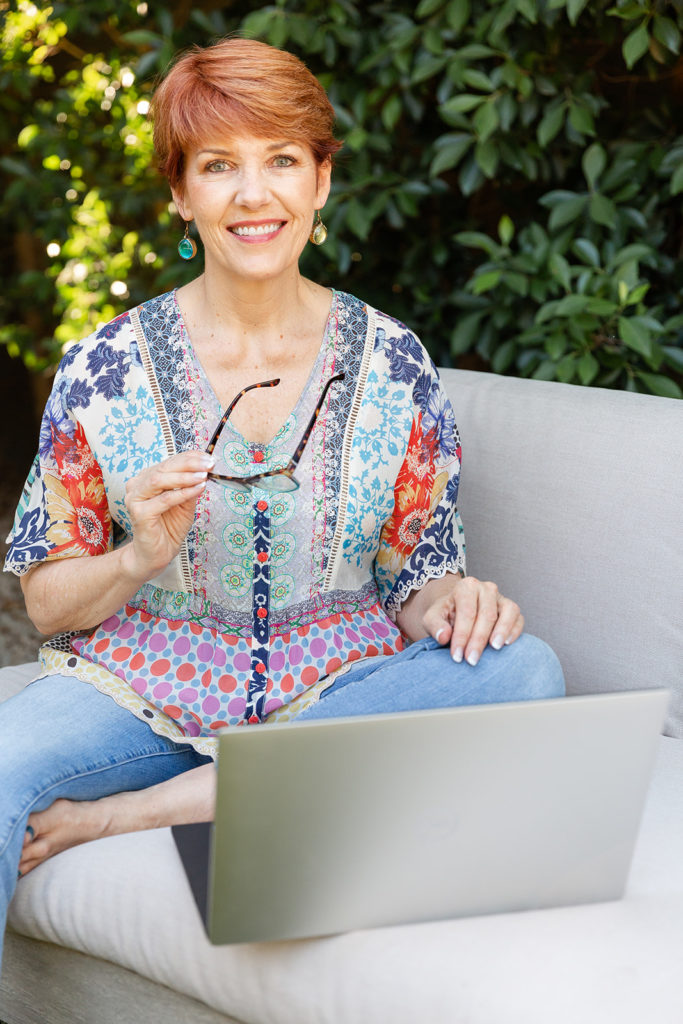 #3 Your Interior Design Business Consultant Can Save You Time, Money, and Stress
An interior design business coach can help you manage and even reduce your stress. But the coach isn't going to have the inside expertise on saving time and money. They may be able to guide you to those discoveries but it is a less direct route than working with a design business consultant. I routinely show my interior design coaching clients how to reclaim as many as 10+ hours per week and earn more in less time with far less stress based on strategic systems and adopting new time management behaviors.
#4 Your Interior Design Business Consultant Can Provide Valuable Resources for Growth
Whether it's key outsource talent or the referral of a quality industry recruiter to build your team, a design business consultant has contacts that will potentially expedite your business growth. An interior design coach isn't expected to have those type of contacts because they are facilitating your discovery of your own necessary resources. I regularly refer my interior design coaching clients to quality providers, saving them time and ensuring a successful outcome.
#5 Your Interior Design Business Consultant Can Lead Your Entire Team to New Heights
When you're leading a team of 2 to 20+, it's important that the intel you're getting from your consultant is passed down to your team. And often it's more effective if your team hears it straight from the consultant. A consultant will often work with you and your team to implement change, act on new strategies, and deploy new systems for success. A traditional coach offers a one to one only or if a group, it is a group of clients at the same level instead of a client and their team. I've often coached designer CEO's and their teams whether it was a team of 2 or 10. The difference it made is that the team became educated and empowered in reaching the goals established and became a powerful ally for the CEO.
If you'd like to explore scaling and streamlining your interior design practice with a coachsultant, complete the short application here. When it's a fit, we reply promptly with a calendar link to schedule your complimentary Design Business Diagnostic. If not a fit, we provide resources to help you move forward. It's always a WIN-WIN.