As I was standing in the grocery store the other day, searching for 9 volt batteries for an outdoor fan, I had a brand break through moment! I was originally scanning prices and reached for the Kroger brand, generic and unknown to me. Suddenly it hit me. This battery was going into the remote for a ceiling fan on a deck at a client's home. The last thing I wanted to risk was an unknown that might require sooner-than-later replacement. I switched gears and grabbed a package of Duracell. I could even hear the strains of the jingle in my head, you know the one "Duracell, the copper top battery." And I'm betting that is a very old ad campaign.

And for the record, it was a toss up between Duracell and the bunny brand, you know the Energizer one. But somehow the fact that it wasn't cutesy or banging a drum, made Duracell a better bet for this ceiling fan job. Crazy but is it really? Think of the associations you make with favorite brands every day. From Target to Kmart, McDonalds to Wendys, Cartier to Bulova, Ford to Lexus, Verizon to AT&T and millions more. Each offers a set specific experiences that we have come to count on and associate indelibly with their brand.
This is sooooo not about their logo. That is just a visual reminder of who they are, nothing more. Their brand is the experience you can expect each and every time without thinking about it. So, lesson number one, your logo isn't what matters or what is remembered, instead your brand is entirely about the consistent experience you deliver by service and/or product to your customers and clients on a regular basis. It is not that one time you went above and beyond for that one client, don't get confused. This is the "typical" experience someone has with you and your product and/or service.
Often you are tying your brand to other brands as part of a complete experience. In interior design I am associated with quality brands available to the trade at a specific market price point. Each one brings it's own identity to my process.  In coaching I am associated with quality authors and programs that I recommend to my clients. Each one brings it's own identity to my process (yes, I am deliberately reiterating this statement!)
Your brand may fly alone or it may consist of a conglomeration of other brands which working with you includes. The key is to be clear on what a brand identity includes, here is a helpful HOT list: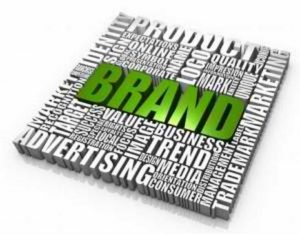 Level of service
Timely delivery (Speed of Service)
Expected Follow Up
Price Point
Quality of goods
Quantity of goods
Color of goods
Size of goods
Let me share some quick examples of what a BRAND means and you can get your mental gears turning as to how you can apply this to your own business.
When I take my Lexus in for service, the branded experience they provide includes:
A no hassle loaner for as long as my car is in the shop
A comfortable WIFI lounge for me to sit and wait if I so choose
Refreshments including water and cookies
A hot Head of Service (hmm, maybe all of the dealerships don't have Todd!)
A clean restroom
Service with a smile
A follow up call to ensure my satisfaction each and every time
When eating at a Wendy's (the only fast food I tolerate), the branded experience they have taught me to expect includes:
Slightly difficult to understand order takers (is it the box or the taker?)
Fast take out
Hot fries (yes I have burned a finger or two)
A cold and spoon needed frosty
A take out bag with all that I need, napkins, condiments etc.
My car will smell like Wendy's for at least 24 hours
When shopping at Nordstrom, the branded experience I can count on includes:
Gracious and helpful sales people
Always willing to look up my charge number (I never keep it with me)
No hassle returns even months later
Great selection
Prices on par with other department stores (no better, no worse, their service makes the difference)
Staff that will actually run to another department store, not their own, to fill in the gap if they are out of something you need that they usually carry (they did this one in cosmetics, I never forgot it.)
When speaking with a certain video guru, Lou Bortone, the branded experience he provides, includes:
Generosity in sharing his expertise
Always willing to answer questions no matter how silly they may seem
A creative genius with a zillion ideas to get you moving in video
Reasonable rates for both custom video and group learning
A relaxed learning style that is both entertaining and educational always
Consistently in touch with warm video reminders
So think about it, what is your brand known for? Whether you are a coach or a contractor, a designer or a diva, a speaker or a sales rep, you have created an experience that is your brand. Is it working for you? If not, why not? If you aren't sure, then survey past and current customers and clients to find out.
Some of the hallmarks of my brand experience include:
Educating you about the best resources currently available
Delivering on time, every time
Following up to take care of any loose ends
Maintaining my expertise in marketing with knowledge of the latest tools, techniques, strategies, and shortcuts
Staying one step ahead of you, every step of the way
Anticipating your needs before you have them
Reading between the lines to find out what you want, not just what you need
Showing you how to eliminate your limitations and ignite your possibilities
Making what seems difficult, simple
Being consistent and persistent in my delivery of value that moves you forward in business and in life
Comment here about your favorite brands and why they are your favorite, and be sure to include what your brand stands for and what experience your clients and prospects can expect each and every time.