Are passive income streams something you have considered during your interior design career?
Well, if you have, stop considering, and start doing!
While you may have a full slate of projects and clients in real time, you also have the opportunity to add passive revenue streams to your design practice. 
In fact, it may be as simple as turning on ads if you have a quality blog with traffic, or even leveraging the power of YouTube to get your genius to market.
But what is a passive income stream, exactly?
A passive income stream is a way you can earn money that doesn't require any effort on your part – with the exception of monitoring – to get the money in the door. 
Some set ups are simple, some are more complex. You select what works for you!  
In fact, passive revenue streams are almost as easy as making money in your sleep!
Here are 5 passive income streams for all you interior design pros out there! And if you're still looking for some extra tips on how to make more money as an interior designer after reading this article, check out this blog post.
5 Passive Income Streams You Should Try: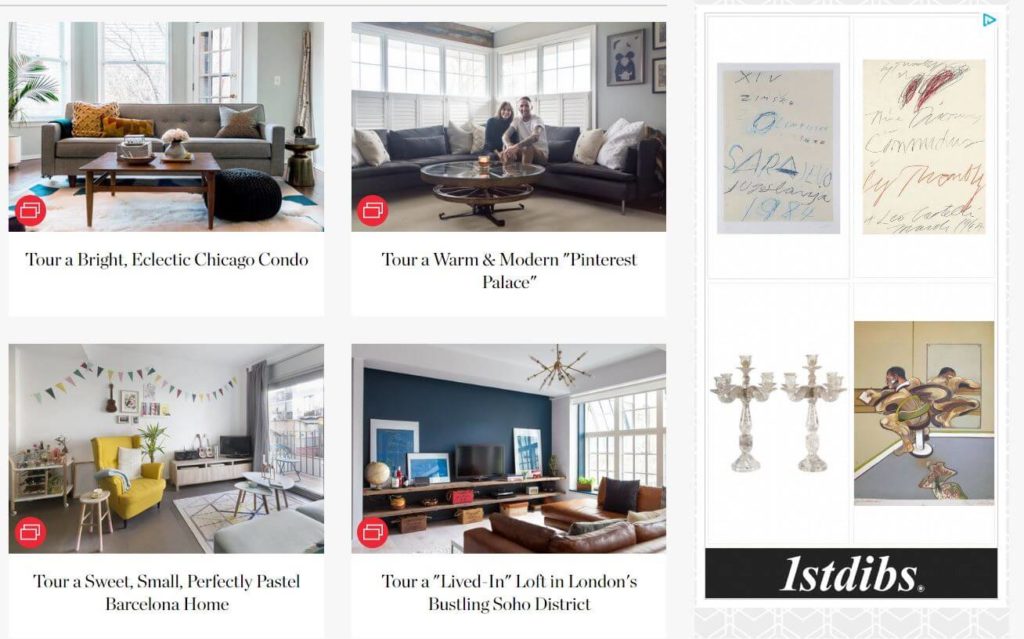 1. Blog Advertising
This will be a lot more effective if you already have a blog set up and are blogging regularly. 
Remember: blogging is a lot of work! I don't recommend it if you truly don't enjoy writing, sourcing cool images, and using strategic plugins to maximize SEO for each post. Remember: to ensure you make money, you have to focus on your strengths! Learn how to do that here.
That being said, if you have an existing blog, you are consistent in publishing quality blog content, and you've got some traffic (you can always grow it if you don't!), blog advertising is a great passive income stream for you to consider.
What makes this easy is there are actually several quality ad resources that you can apply to your blog that will look relatively classy (as classy as digital ads can look) and be relevant to your readers. 
Another way to position ads is in the right hand column or at the top of a page..
2. Consumer Teaching
You can also use teaching and educating as one of your passive income streams.
While there is a ton of free information out there for consumers, you can create design and decorating training and inspired teachings for a fee. 
Whether you do this per room, design layer, element (fabric, wood, stone, glass etc.), style, season, or per budget. There are endless ways to create the teachings and offer them for sale. 
You can use video, slideshows, PDF, info-graphic, any style of content. The list goes on! You can even take videos of you speaking at keynotes, workshops or other events and upload them as webinars. (Click here to learn more about how I use my own workshops to give myself a competitive advantage while helping other professionals at the same time). 
Another idea is you can also make these videos into a subscription service. What this means is that by the close of a year, the subscriber has moved through every main room in their home with your valuable tips and training. These should be delivered one piece at a time to avoid overwhelming the consumer.
You should also keep this in mind: if you include a personal component, like a quick consult. It isn't truly a passive income stream, but could be a convenient add-on that tips buyers into purchasing.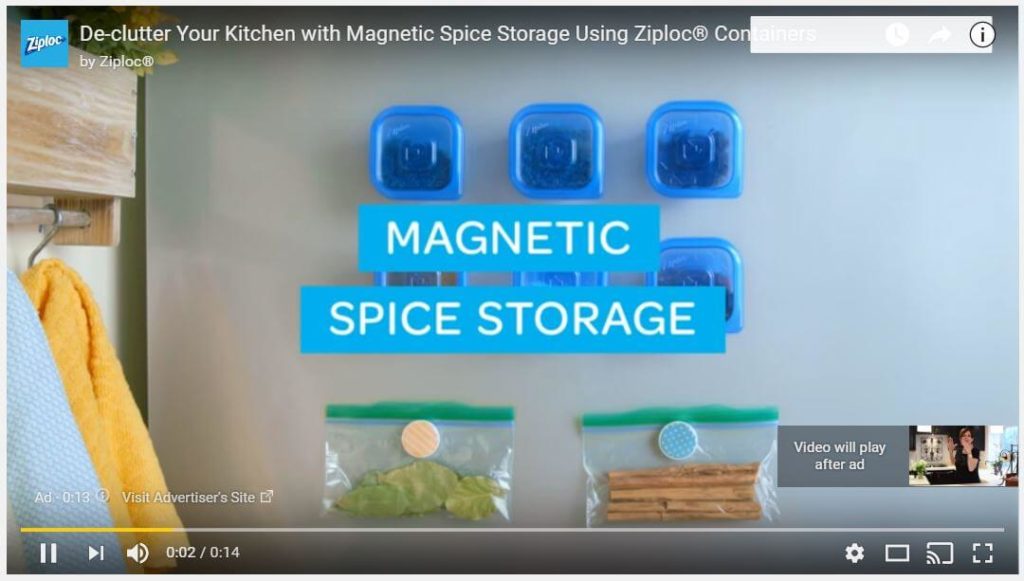 Robeson Design Tip Video with YouTube Ad at Front, Ad is a Fit for Viewing Audience
3. Tip Videos with Ads
Shows like HGTV are extremely popular. They can give you the inspiration you might need to launch your own YouTube-only design channel with quick tips and behind the scenes projects! 
This passive income stream is great for all the creative people out there. 
It is also all about the quality (and personality) of your original video content that attracts viewers. And when you say yes to YouTube ads, they will populate on each video. You'll have a chance to earn revenue for those who click through and purchase.
And remember: if you don't feel that the ads you are getting are appropriate, you can flag Google on it and see what kind of response you get.
4. Design Style Guide with Licensed Product
One of my absolute favorite examples of this is Atlanta Designer Suzanne Kasler and her seasonal "shops."
Suzanne hand picks both interior decorating elements and high fashion that is beautifully displayed on her website. 
Each click through either takes you directly to one of Suzanne's licensed brands (gorgeous, of course) or to an item she has recommended.  
She has a reputation for impeccable elegance and her licensed product fits that perfectly.
She is building her brand and taking advantage of passive income streams by sharing these seasonal "shops," and promoting her licensed product passively. Her process for creating these shops is not passive, but expertly curated. 
Once she completes this, her "shop" remains on view for three months garnering purchases and brand style exposure.
If you don't have licensed product, you can still create this with recommended goods that allow an affiliate link (see #5 below.) 
The affiliate link is embedded behind the image you display and only seen on the click-through.
As noted below, you must disclose the use of affiliate links to be in compliance.
5.  Affiliate Marketing with Amazon (and others)
This passive income stream is simple to set up and can yield big dividends. 
Remember: you must disclose that the links are affiliates and that you may get compensated in order to be FTC compliant.
Your affiliate link is tracked when you link to images or text, and you receive the credit for any sales that come through.
For example, if you have an affiliate link on a book that you recommend on Amazon, and a reader clicks through and runs down a few rabbit holes on Amazon (it happens) and buys an entire dining room suite, table and 8 chairs,  you get the affiliate commission for that purchase. In some cases this can equal up to a couple of thousand dollars.
This is well beyond the price of the book you originally attached the affiliate link to!
Easy money, right?
A simple Google search on interior design affiliates will reveal a wealth of opportunity on design product. Just do your research!
So, now that you know some ways to earn some passive income, get out there and start doing it! 
For some more ideas on hot revenue streams you can use to grow your business and make more money, check out this blog post. And if you're interested in learning more about how you can grow your own business using various different marketing channels, you can also read this blog post for some tips.
Enjoyed this article?
Here are three more to help you navigate you grow your interior design business:
How to Be a Successful Interior Designer
Interior Design Referrals: How to Grow Your Business
Goal Setting for Interior Designers in 7 Steps
If you're a design professional ready to add passive income streams, speak to me today!  I'm Melissa Galt, an interior design business consultant and business coach for interior designers. I've been practicing design for over two decades and have been an interior design business coach and consultant for over a decade. You want to earn more and I'm here to help you make that happen. Contact me today to start making your passive income dreams in interior design come true!
This article was originally published on March 3, 2017 and has been updated.
Save
Save
Save
Save
Save
Save