Direct mail for interior design may seem old school but it still works very well today when done correctly.  One of the key reasons it works well is because with email becoming a daily avalanche and spam filters kicking in hard, your message in email may never get through. Direct mail is part of an ever thinning snail mail, and most people look at each piece of mail, vs. skimming through email.
The key is to know how to do direct mail to get results. My very first design client came from a single postcard mailing I did, by the way, that's unusual and I recommend you always set up campaigns instead of a one time only. This worked because the mailing was extremely targeted to fellow alumni of my alma mater and I let them know that on the card.
Let me dive into the 6 secrets of direct mail for interior design because we require nuances with direct mail.
#1 Create a Direct Mail Campaign
Skip the one and done and instead plan a campaign of multiple touches. It still takes 7-11 touches often to generate action on the part of your potential client. They need to see your message show up consistently and persistently to feel comfortable taking the next step.  Direct mail for interior design builds brand awareness, creates visibility, and ultimately enhances your credibility, that takes multiple touches.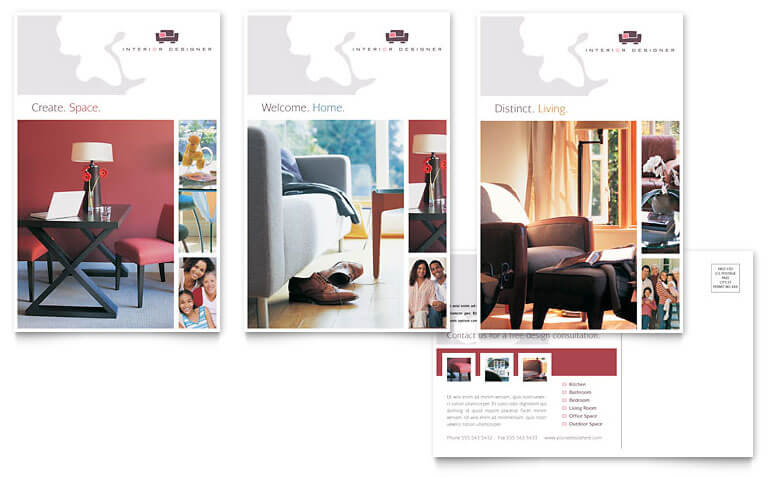 #2 Leverage Less to Have More Impact
Fewer images instead of more will come across better. One really WOW image vs 3-5 not so great will go a lot farther. And a single larger image is more effective than a bunch of small ones. Using direct mail for interior design is a wonderful way to select the best images from your portfolio and put them to work growing your profitability.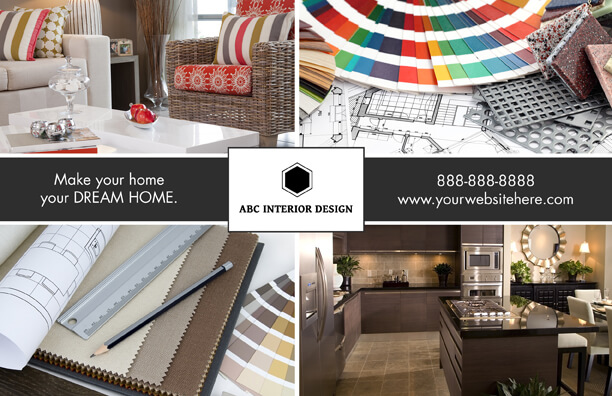 #3 Use Before and After Images
If you have them (and you can when you begin every project correctly by taking before images) use a before and after to show the gorgeous difference you make. You know that commercial for Fabreze air freshener about nose blindness? Well, clients have design blindness and forget how ugly their old bathroom is until you show them a before (reminder of the truth they are living with) and then an after (your incredible transformation for them.) Direct mail for interior design allows you to showcase your transformative design talent.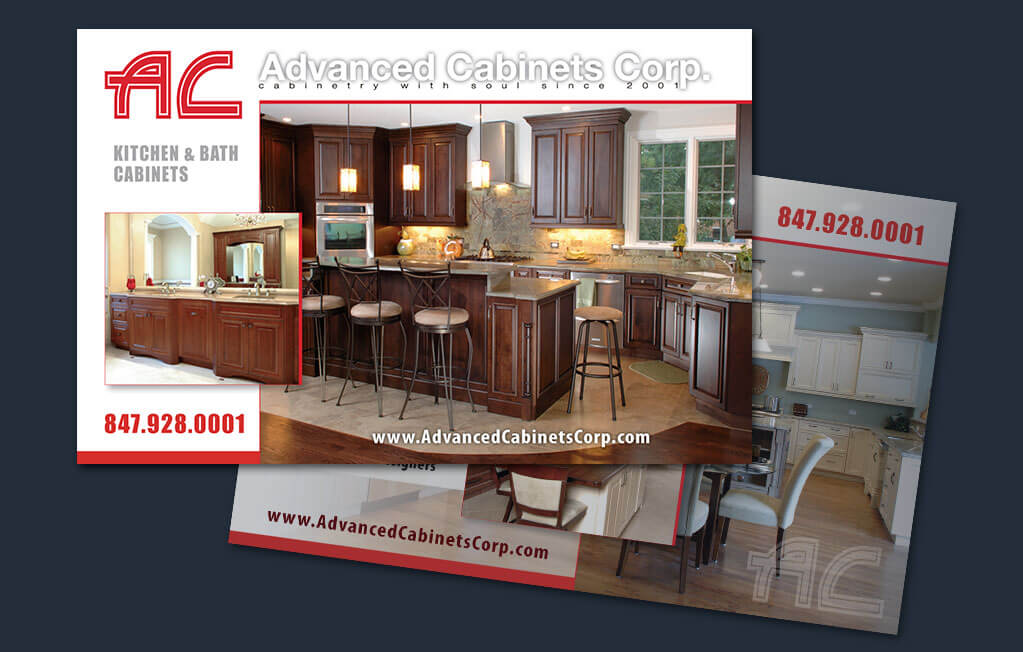 #4 Include Social Proof (aka Testimonials)
Even a single testimonial, with call outs in bold so they don't miss them, is more powerful than a bunch of blah, blah, blah about awards you've one or your list of services (yawn.) Social proof means you've been "approved" by someone else and when you include their name, the neighborhood they are in, and something about them (Financial Adviser, Attorney, Busy Mom of 5) your potential client can relate and connect the dots.  Testimonials in direct mail for interior design create a foundation of trust for your potential client to stand on.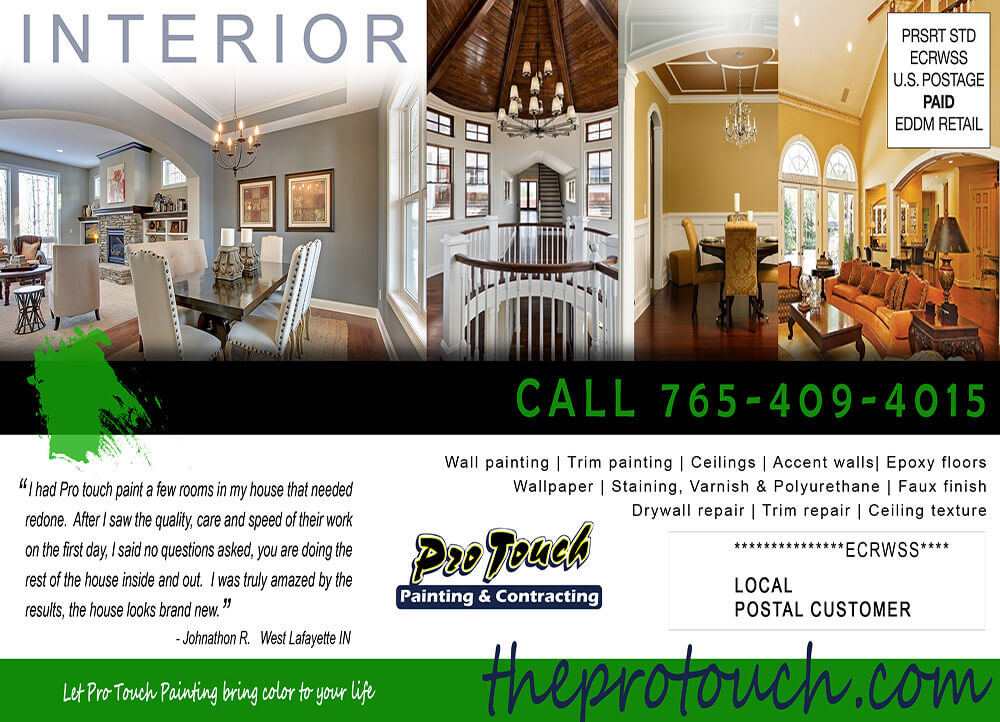 #5 Craft a Compelling Call to Action (CTA)
For each postcard or mailer you send, you must put a call to action with a DEADLINE. Otherwise there is no urgency and they can hang onto your mailing indefinitely. You can make it time sensitive, include a VIP savings (discount impairs your value, be careful), or a bonus of some sort. Riffing off well known holidays from Christmas to July 4th and anything in between (Get lucky with a master bedroom makeover by Valentines!) is fair game. Making a potential client smile with direct mail for interior design will make you memorable.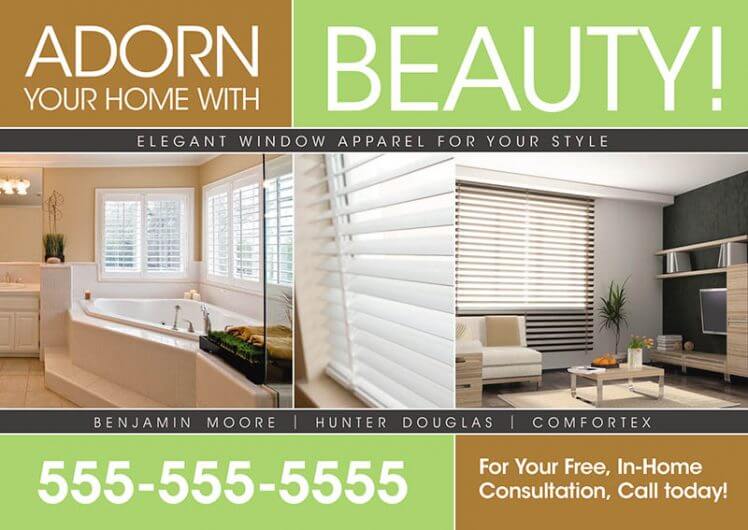 #6 Mail to a Targeted List and Start with Past Clients 
Yes, I know you fell out of touch with your past clients and that makes you uncomfortable. Start a touch campaign to solve that. This can even include a warm note on the first card and an apology for losing touch. Staying in touch with past clients is a great source of future business.
Look at the organizations you belong to including your alumni association, college sorority or fraternity, these can often be low hanging fruit for a campaign because the fact that you have an organization connection is enough to tip some potential clients over into hiring you.
When you are working in a neighborhood or subdivision that seems like it would be a good fit, gather the street addresses for that neighborhood and send a "doing work in your neighborhood, can I help you too?" card (also works with door hangars.)
Direct mail for interior design does not require the acquisition of expensive lists, you can start for as little as $125 for a list of 2K names and addresses based on zipcode, income, home value, and other demographics. Mailing in smaller batches is easier to track or staggering your mailing. Postcards can be regular sized or jumbo. You can DIY with Vistaprint or go through a larger company like Modern Postcard, you choose.
As with any kind of marketing, one and done is never the answer. You've got to be consistent, persistent and track your results so you know what's working and what isn't. Tracking your postcards is vital because you'll know which get response and which didn't. Here's to more awesome projects with more of your ideal clients!