Interior design marketing strategies only work when you apply them to your business. The point of the strategies here is to generate more quality leads for your interior design business in a lot less time.
#1 Create a Most Wanted Poster for Your Ideal Client (3 maximum)
What you think about you bring about, and what you visualize comes into view. If you're like most designers you haven't taken the time to determine who your ideal client is beyond someone who trusts you completely and has a generous design investment. There's a lot more to it.
When you take the time to determine who your ideal client is, you'll find more of them showing up because you can customize your messaging and your marketing to specifically attract them. Get the shortcut here.
#2 Craft a Top 10 Potential Client List
Did you notice that new owner who just moved into the million dollar home in that neighborhood you're already working in? They belong on your Top 10 List. How about your spouse's new boss, who just relocated to your city? Didn't your dentist mention that he and his family were moving?
This interior design marketing strategy is about focusing clearly on who you want to work with and creating opportunities to connect with them specifically and exploring working with them.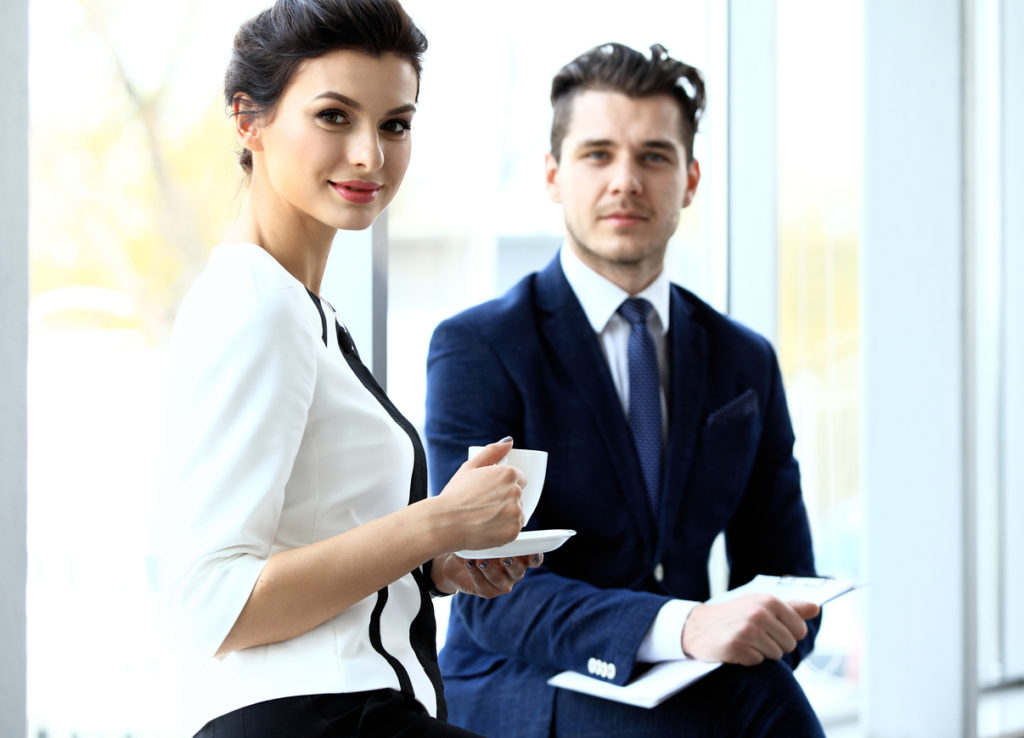 #3 Connect, Follow, or Fan Your Top 10 Potential Clients on Social Media
What better way to connect than to leverage the power of social media. This starts by strategically following potential ideal clients and your Top 10 List. You get the added bonus of learning about their priorities, their lifestyle, their values and their views, all on social networks.
Social media delivers so many more opportunities with the right interior design marketing strategies. You don't need to follow everyone, only those who you currently do business with, want to do business with, and who are gate openers to more business. Less is more when it comes to who to follow.
#4 Engage Your Top 10 List & Potential Ideal Clients in Conversation
It may seem obvious but you'd be surprised how many designers will follow their potential ideal clients but fail to engage in conversation and start relationship building. Lurking online isn't going to grow your business. You want to look for opportunities to comment, engage, and get noticed.

Social media can be a huge time suck if you're approaching it without solid interior design marketing strategies. Your focus yields your fortune. And, remember, it's never about how many, but about how hot they are.
#5 Post Questions in Your Social Media to Encourage Engagement
Everyone has an opinion, and it's just smart interior design marketing strategies when you provide questions, polls, and more in your own feed to invite engagement by those following you including potential ideal clients.
#6 Invite Direct Messages From Your Followers
When you can move a follower from a feed comment to a direct message, you've started a personal conversation and have the opportunity to move them into a Design Discovery conversation. If you've noticed they comment and like your content, find out if they have plans for a redesign, an interior update, a remodel, or even a renovation. Then, make the invite and provide your scheduler.
#7 Use a Scheduler for Ease of Access and to Avoid Text Tag
Be prepared when it comes to scheduling your Design Discovery and provide a schedule link with convenient times. Provide at least 4 in any given week but never provide an entire day or you look downright desperate (and that's not very appealing.)
If you're ready for marketing that truly makes you money and delivers great clients, join us in Facebook Group, Interior Design Business Mastery. You'll get invites to trainings that save you time and get you clients.