When you want the best interior design business coach for you and your practice, there are 5 key criteria to consider in making your decision. Every designer is unique and your coach needs to understand your values, your specific goals, and your strengths and weaknesses (and cater to your strengths.) This is not a one-size fits all decision.
#1 Does Your Best Interior Design Business Coach Have Experience as a Successful Interior Designer?
Not all businesses are alike and certainly not all industries are alike. Interior design is one of the most complex industries. The strategies and systems that work are used by those with a professional history as a successful interior designer. They've been in the trenches and seen it all and know, first hand, the challenges you face and obstacles you'll experience.
#2 Have You Had a Strategy or Discovery Session With Them and Did You Feel Heard, Understood, and Valued?
It's important that the best interior design business coach for you provide a feeling of resonance and alignment. You want to feel that they are customizing their coaching to your unique talents and personality and to your one-of-a-kind interior design practice. There is no single solution to the complexities of running a successful design practice; it's about a tailored fit.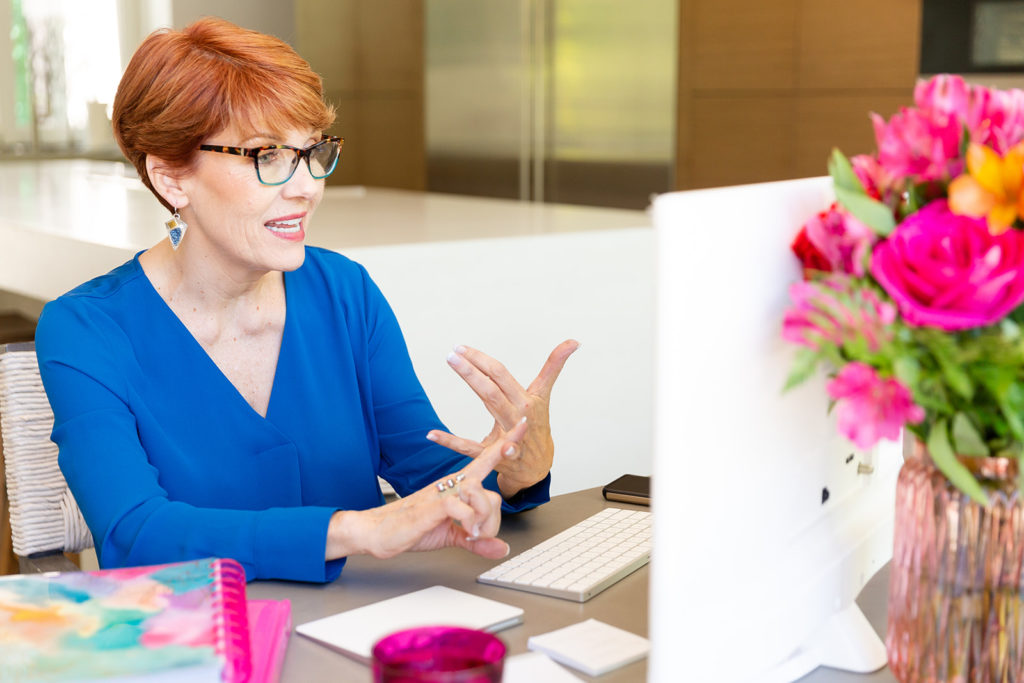 Finding the best interior design business coach is vital to your interior design success.
#3 Does Your Best Interior Design Business Coach Have Experience in Other Industries to Bring Fresh Ideas and Out of the Box Thinking to Your Business?
Some of the best ideas are often from other industries and remodeled to fit your interior design business. One of the challenges in the interior design industry is that it is a small community (less than 1OOK worldwide.) And it's often focused more on materials and product and less on innovations in process and marketing. Working with a coach that has experience in other industries, in addition to their first hand history as an interior designer, means you're getting a richer well of strategies, systems, and opportunities.
#4 Is Your Best Interior Design Business Coach Visible in the Industry by Speaking, Blogging, Publishing Books and Training?
In other words, is your best interior design coach keeping up with the rapid market changes and providing up to the minute strategies on how to pivot for profit? Let's face it, our interior design industry has changed a lot since the Big Recession in 2008-2010 and it's been disrupted again with the pandemic of 2020. Change is inevitable, is your coach changing with the times or using the same old techniques that used to work but don't anymore?
#5 Does the Investment You Make in Coaching with Your Best Interior Design Business Coach Carry a 10x or Better Return on Investment?
One of the biggest questions you'll have when you hire an interior design business coach is will you make back that investment. While there are never any guarantees as your success is your responsibility, it's a good idea to check both testimonials and references of your best interior design business coach to understand the track record of their clients. And it's less about them making back the investment than it is about them realizing a much greater return on the investment, 10x in 12 months is a good metric.
If you're ready to explore earning more in less time with less stress and falling back in love with your interior design business, let's talk. Apply for your complimentary interior design business diagnostic here. When you qualify, we'll send you a calendar link to schedule. When you're not ready quite yet, we'll provide free resources to move you forward. It's a WIN WIN!