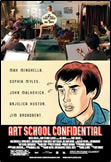 "Art School Confidential" – Max Minghella, Sophia Myles, Jim Broadbent, John Malkovich

A dark tale of art school trials and tribulations complicated by a serial killer on the loose in the neighborhood. There is a lot of painful irony when the top student turns out to be a dirty cop, wife abuser, without a trace of talent but his crudeness on canvas turns him into a star. Meanwhile his fellow students slave away frustrated by their inability to make it. All but one that is. Minghella is just desperate enough to borrow the works of an artist and lush extraordinaire played brilliantly by Broadbent. He takes these as his own, only to find that there is a high price to pay. Malkovich is very effective as the affected art teacher, a snob for all seasons. Who ever imagined that art school would lead to accidental (or was it) manslaughter and fame behind bars for works not your own.

"The Shaggy Dog" – Tim Allen, Jane Curtain, Robert Downey Jr., Danny Glover, Kristin Davis

This was actually not bad, kind of campy, but overall fun. I love seeing Downey on the screen again. He really is a fireball of talent. You are never sure of his next move. Glover is strictly a cameo as is Curtain, both deserved bigger bites. Kristin Davis is harmless as Allen's wife in the wings. She seems forever doomed to play the same character as she has mastered on Sex and the City. Some formulas work and this does for her, just incredibly predictable. Finally a safe flick for the whole family and kis on their own!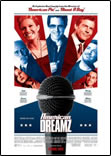 "American Dreamz" – Hugh Grant, Dennis Quaid, Mandy Moore, Chris Klein, Willem Dafoe, Marcia Gay Harden

If you have absolutely nothing else to do, and are utterly bored, you may want to, out of sheer desperation, rent this. It was the pits. I am astounded actually with talent the likes of Quaid, Dafoe, and Harden that it sank so low, but it did. Grant is only occasionally talented so I will forgive him. This is an absurd look at American Idol gone wrong, but not in a funny way just in a really stupid, hideous, sort of waste of film and time way. Don't bother.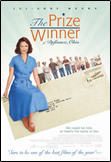 "Prize Winner of Defiance, Ohio" – Julianne Moore, Woody Harrelson

Wow, off the charts fantastic. Based on a true story of a woman that raised 10 kids back in the day when the big companies ran contests for jingles and more, purchase required! These ladies had talent, creativity, and rhyme and rhythm to boot. Most of all Moore's character had an indomitable spirit that rose above every challenge her alcoholic broke husband threw her way. She had a quiet but incredibly positive demeanor that blows you away. It is the age old lesson, it is all in how you process it. She did it with a smile and taught her brood the same, although I don't think many of them were able to see past what she was able to. Harrelson gives a terrific performance as the deadbeat Dad, and no good husband that we want to hate, but she won't let us. Instead she tries to show us why he is the way he is and how he used to be. WOW!