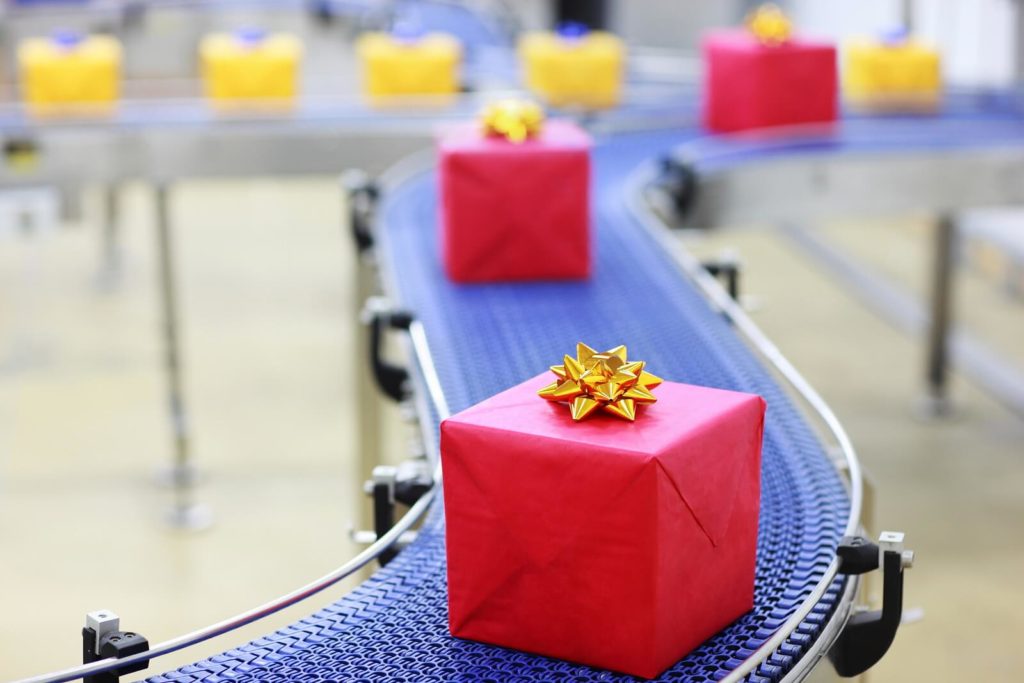 Let's be honest, every time you think of the best client gifts, you are also thinking about what will make you memorable, irresistible, and referable. I'm just stating what you're thinking!
And there's nothing wrong with that. In fact, it makes great business sense to invest in the best client gifts that will absolutely deliver that kind of impact. You may be thinking "how little can I spend" for the best client gifts. Really you want to think about how can I create a BIG WOW and generate lasting positive impact.
As an interior design professional you have an enormous advantage when it comes to the best client gifts. You not only know your clients home and lifestyle inside and out, you also know what matters most to them, their food and flower preferences, and their not-so-secret indulgences. (And if you don't, then you haven't done your homework!)
The best client gifts always meet three essential criteria. They are personal, shareable, and create a positive experience. The good news is that they cost from $20/month to the skies the limit. I say per month because when you can make these gifts ongoing, as in monthly or bimonthly, they have a much longer impact. Let's take a look at what's possible.
Best Client Gifts ~ The Caffeinator

If you are doing small jobs, what you might consider one and done projects, this will be a fit. On the super simple end of the scale is a monthly mailing of a Starbucks card or other favorite local coffee hangout if your client is a coffee or tea fiend. If you aren't sure, find out! And be sure the card is at least $20 so they can share it with a friend or family member if they want to.
In my first 5 years in design, I said yes to everyone and at one time juggled 40 clients. Had Starbucks been around then, this would've been a fit. Imagine their surprise and delight at getting a new card each month, you don't have to tell them you are going to do this in advance, or you can tell them. And be sure to include a personal note, perhaps with a picture of the work you did for them or a design element you know they'd love.
Best Client Gifts ~Incredible Edibles & Aromatic Colorfuls
Stepping up to a larger investment consider a fruit, cookie/candy, or floral delivery per month or bimonthly. It's a lovely reminder of your services while being entirely shareable and personal because you know their favorites. Select flowers based on the colors of the interior design work you did, and include a personal note with every gift.
Best Client Gifts ~ An Affair to Remember
If you've got just a handful of large projects, dive deeper. Select an experience your client would enjoy, movies, theatre, sporting events and look at providing a minimum of two tickets bimonthly for an unforgettable experience they can share with a friend or family member. If  they have kids, consider kid friendly activities like amusement parks, museums, botanical gardens, pottery painting and such.
Best Client Gifts ~ Endless Appreciation
For lifetime clients mix it up and apply all of the suggestions here but in different months. You could start off with a pair of tickets to a cool event, then skip a month and provide a gift card to their favorite restaurant or a private chef for dinner at home.
Your work is visible daily, is your appreciation as evident?
Are you creating surprise and delight that will have them buzzing to friends and family, and ringing up a colleague to brag about how you've delighted them again?
If you prefer to only make your gifts a one and done, you'll need to work a bit harder to stay in touch in a personal, meaningful, and relevant manner so that when they are ready for the next phase or want to move to a larger home, your name is the first one they consider.