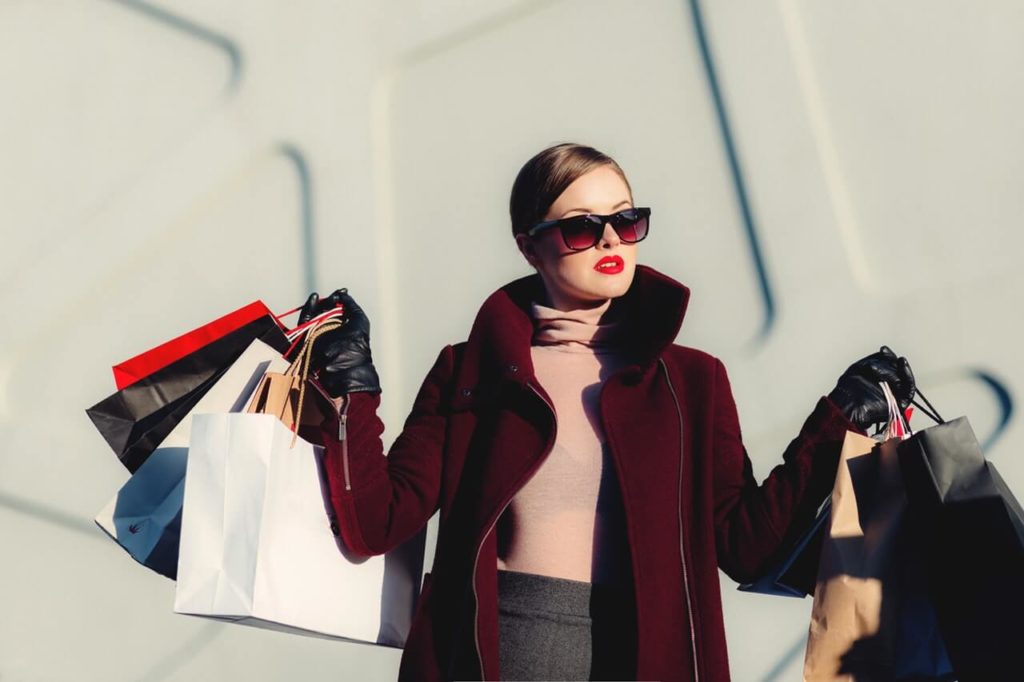 While most brick and mortar stores are focused on digital marketing today, retail furniture sales techniques can be honed to uniquely increase sales. Shopping for furniture can unfortunately too often be compared to shopping for a car (used or otherwise) when in person. And women drive both the furniture and car buying decisions, so when they aren't having a great experience, it's reflected in poor sales.
In many retail operations, the potential buyer (they aren't a customer until they buy) enters to see or hear a knot of sales people chatting to one another. One will break loose, often reluctantly, to greet the potential buyer.  This is not effective retail furniture sales techniques.
Or, as an unsuspecting potential buyer enters a showroom and starts browsing, an up system is announced over the PA system ("John you have a call on line 7" was the code I was taught) with whatever code is applicable indicating the next sales person needs to find and greet the potential buyer. In rare cases a receptionist greets each potential buyer; most often there is no one.
Remove the Pressure and Make Welcome
Your potential buyer is aware they are being stalked and it doesn't feel very good. What they really want is the removal of any pressure and to be invited to try out the furnishings just as they would at home (feet up on the coffee table if that's their style) and a knowledgeable and friendly creative expert. (Notice, I didn't say salesperson.)
Unconventional retail furniture sales techniques have you welcoming your potential buyer as you would a guest to your home. You'd take their coat, offer something to drink, and show them the house (or at least the parts they most want to see.)
(Why do you think Leesa, Caspar, and now Purple, all mattress companies, are doing such a booming business online? They allow a trial period of up to a year in home with their mattresses. It's uncomfortable for most consumers to truly relax and get a genuine feel for the furniture with a salesperson hovering over their every move, and without being invited to really "get comfortable.")
Provide a Simple Refreshment and Be Available
Your potential buyers would welcome a bottle of water (branded) or to be shown a beverage bar where they can enjoy a cup of coffee and a sweet treat while a consultant finds out a bit about their style. Instead of rushing straight to "what brought you in today" or "what piece are you looking for" you uncover their design style (perhaps with the use of a quick and fun digital quiz), and put them into that "everything's possible" state of mind. When they've relaxed and feel at home, you offer a guided tour of the floor personalized for their taste.
Alternatively, while your potential buyers may want to explore the showroom on their own, they don't want to have to hunt for help when they have a question. Include an iPad or larger computer screen loaded with product information, a variety of room settings for the pieces in a particular vignette, and options, and a button or device to summon their creative expert for help when they want it. One of the key retail furniture sales techniques that works today is to let your potential buyer be in charge. (You are always in control.)
Have Expert Consultants with Confidence

Your potential buyer wants to feel confident in the knowledge and expertise of your team. Whether you've got sales people and designers or one or the other, your consultant needs to know not just your product, but design trends, colors, space planning, and lifestyle. Their confidence needs to come through. Furniture shopping is often overwhelming. Consumers today turn to the web to educate themselves because they aren't often getting an expert in the store. Retail furniture sales techniques today require more knowledge.
[bctt tweet="Confidence is an aphrodisiac for sales, and when your design consultants are confident in their knowledge, it provides a valuable path to information gathering and education of your potential buyer.#furnitureretail https://melissagalt.com/retail-furniture-sales-techniques-increased-profits/" username="melissagalt"]
When educated, they invest more. Expertise puts a buyer at ease and replaces the need to do additional research online. It also helps build relationships of trust and credibility.
Validate Your Customers Dreams and Decisions

Your potential buyer wants to have their ideas validated, and be made aware of alternatives that they are educated into, never pushed. They want to know why that sectional might be a better idea than the sofa and loveseat they were thinking of. Today's retail furniture sales techniques delivers the opportunity to sell a room at a time and queue up the next room and the next. Design and home furnishing purchases are best when master planned.
When your consultants are trained to truly listen between the lines to not just what the potential buyer needs but what they want, sales opportunities will expand exponentially.
[bctt tweet="Need is a budget decision, want brings out the wallet and greater investment. Generate a greater desire in your buyer and eliminate the need to push. #furnitureretail https://melissagalt.com/retail-furniture-sales-techniques-increased-profits/" username="melissagalt"]
Show Them How Much You Care

Your potential buyer wants to feel cared for (like a VIP) from the moment they step in to the moment they become a customer and sign an order. They want to know that you care about them as a person, a family, not just a buyer. They want to know you'll follow up and keep them up to date on the progress of their investment.  And they are counting on a smooth delivery and installation. It's a big deal to them.
Their home furnishings purchase is an investment at every level whether it's Baker and Century or West Elm and Pier 1. It's their money being invested in pieces for their home. These pieces may be expected to last a couple of years or ten or more. It's an investment in their comfort and their style. They'll be sharing their pieces and their experience with you with their friends, family, colleagues, and coworkers (not to mention the world at large through Yelp and social media.)
Turn Transactions into Long Term Investments and Loyal Customers

Buying home furnishings isn't a one and done transaction. Unless they are able to buy it off the floor and wedge it into their SUV to cart home immediately. (That's very rare and more likely with RTA and IKEA!) There is an order process, delivery to schedule, and the actual installation. Every step of the way they want to feel confident, validated, and cared for. And you have an opportunity at each step to inquire, educate, and generate more sales.
Sadly, potential buyers often have a better experience with online furniture merchants who rock these qualities than the brick and mortar sales and design teams today. If you're wondering why your potential buyers are leaving without becoming customers, look at the experience (or lack thereof) that they're having.
When you create a first class buying experience at every level of the market, you'll be rewarded with customers, not just potential buyers. You'll see sales increase and social proof grow your business.
[bctt tweet="The best retail furniture sales techniques generate revenue producing relationships that create a win-win for you and your customer. #furnitureretail https://melissagalt.com/retail-furniture-sales-techniques-increased-profits/ #furnituremarketing #prosperbydesign" username="melissagalt"]
If you're looking for hands on training for your design team, get in touch.  In the industry for over 20 years, Melissa Galt knows how to increase sales by design and create a confident, expert, engaged design team that delights your customers and delivers for your bottom line.