Okay, I'll admit it, I really wrestle with video. Until recently I didn't have a good resource for editing so it might take me an hour to get three good enough minutes to put up. Not a great time investment. But, with what experts Lou Bortone and Rob Schultz are going to be teaching in the upcoming Video Profit Pipeline series, it is going to be a snap.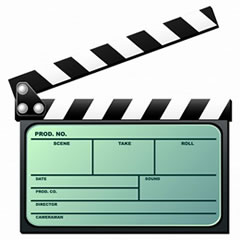 Before you even get to class, they have got awesome free video tips like the ones I watched last night where Rob is dishing on fast and easy ways to know the best topics for your videos in your niche. The first was to go to EzineArticles and put in a key topic or keyword that your target market would look up. Then scroll to the bottom of the page and you can clearly see the list of most searched, most popular, and most published articles complete with headlines. This is a great shortcut to know what folks are looking up and sharing. He's got a lot more juicy tidbits like this inside Video Profit Pipeline. (And this tip is a lot easier to understand in the short video that Rob gives you.)
Oh, and the second tip Rob shared was to use forums in your niche to check out the discussions with the most interaction and views. It's so obvious and so effective and so often overlooked. In just 15 minutes a day you can easily come up with dozens of hot subjects for your videos. And when you camp it up and add your own sense of humor like Lou does with his Moses series and the commandments of video, it is so much more powerful and magnetic.
At the very least, you'll definitely want to climb on their free call tonite. They are going to map out the money trail for videos and specifically how you can leverage it with social media. The program is an incredible bargain and I think the sales page is way too long because it leads you to think this is going to be thousands and it's less than $300 (oops, sure I'm not supposed to spill that bean, but it is way too good a deal to miss because you are guessing at the price.) Go claim the priceless video tips and free bonuses, even if you aren't ready to invest. I'm on board.
And I welcome always your comments about your experience with video!