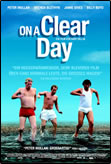 "On a Clear Day" –
Peter Mullan, Brenda Blethyn, Billy Boyd, Jamie Sives

Midlife crisis and our hero has lost his job so decides to swim the English Channel! Why not? His wife, afterall, is secretly getting her bus driver's license . . . what better way to raise your spirits and prove you still have it than attempt an athletic feat at midlife that most train years to attempt. This is lovely! I'm always a Brit film fan anyway and Brenda Blethyn is known to US audiences if Peter Mullan isn't so. He does an ace job at the strong, silent, moody type. Midlife crisis means he has lost his career as a ship builder, largely because he wouldn't sacrifice his time and talents to the new younger management. In the meantime he spends his days with his best buds, and an entertaining lot they are. His wife, in the meantime, is going through her own crisis having a devil of a time passing the exam and only gets three tries! This is a real feel good film, with lots of reality, family dysfunction, and hearts finding home again.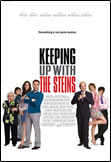 "Keeping Up With The Steins" – Jeremy Piven, Daryl Sabara, Jami Gertz, Garry Marshall, Darryl Hannah

How can you not get a guffaw and a gotcha out of the outrageous one upsmanship among the Los Angeles movie moguls. The opening scene is a classic: a bar mitzvah on the Cunard (yes the ocean liner) with Hava Nagila set to rap and ice sculptures the size of King Kong melting into pools. It makes no difference if you are Jewish or understand the culture, you will understand dysfunctional families at all stops in life and the wisdom of children. Garry Marshall steals much of the movie with his Granola Girlfriend Darryl Hannah. Jamie Gertz is sort of a gracious hostess throughout it all. Best of all it was in my old stomping ground of Brentwood, though 25 years ago, when we lived there it was not nearly so grand! It is a valued reminder to keep it all in perspective and it is those near our hearts that truly matter most. We can overcome any divide at any time if we choose to. Let go the garbage you are hauling about, it is only standing in your own way.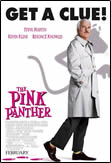 "The Pink Panther" – Jean Reno, Steve Martin, Kevin Kline, Beyonce Knowles

For a light comedy this was fine. Martin works a bit harder than Sellers, but then too few remember Peter Sellers anymore. I am a sucker for anything with Jean Reno from my favorite The Professional to French Kiss where he stole the movie for me. Beyonce was well herself, glamorous, talented, and gracious. Kline is at his best, determined to steal the glory but as with any thief, he is continually thwarted by the capers and bumbling of a good guy, however stupid, Clouseau. Not a lot of surprises, but good old fashioned slapstick fun and Martin's physicality is something to truly appreciate. If you are looking for a grin and giggle, and of course the timeless Mancini theme, catch this one.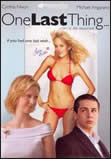 "One Last Thing" – Cynthia Nixon, Michael Angarano, Sunny Mabrey, Gina Gershon

Okay, I cried, and I'm not giving it away. The movie is about a teenage boy with terminal cancer and his last request. Well, he surprises the pants off United Way when at the podium he changes his request from a respectable fishing trip with an NFL player to a weekend with supermodel Nikki Sinclair. You go! Sinclair's become difficult of late and her career is taking an unpleasant nosedive. It seems she is suffering the loss of her high school love and being too far from home and values she grew up with. Instead she has fallen into the vices of too much money, too much fame, and too much temper and drinking. She agrees to meet our hero, but is brief and only in it for the PR. He is relentless and supported in his dreams by his two buddies and the NFL player tossed over for Nikki! Cynthia Nixon is effective as his Mother, knowing she is going to lose him soon, she is torn between allowing him is dream of going to NYC and finding Nikki or just keeping him home as long as she can. He goes and what ensues is not the madcap caper you might imagine, but a poignant search for a lost soul, and his realization that death is at his side (not his door.) It has a bittersweet ending and I won't say anymore . . . worth a look if you don't mind waterworks.