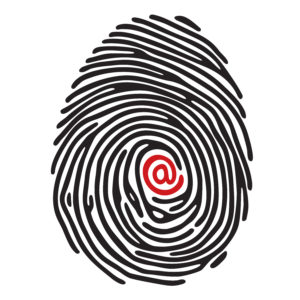 Recently  I sent my online tribe an email asking them to let me know if they wanted to attend an event in Boston that I was speaking at.
I made a critical mistake.
Mistakenly I thought that replies would include the reason WHY they wanted to attend, WHAT their business is, and WHO they serve. At the least I thought I'd have an email signature file from them that would give me some basics.
WOW,  gapped on that one.  You only get what you ask for, I failed to ask those questions so got just "yes, send me a tix." And in many cases, there was no email or phone signature file.  This meant that replies were almost anonymous, often no full name, no business name, no website, no contact beyond hitting reply to their email.
No one knows who you are when you have no signature file and you use gmail, yahoo (which makes you one), aol (really?), hotmail (it still exists), or any other non business branded email,  instead of YOURNAME@YOURWEBSITE.com.
SIDE NOTE: If you are worried about having to check multiple addresses, don't be, your mail can be forwarded to any email address you select. So you check only one place.
Really, it's true. YOU ARE INVISIBLE! And invisible isn't good for business. I promise.
Every communication you send is your opportunity to wear your brand. Whether it is through email on your laptop, your phone, or some other mobile device. You can add an email signature file, or even an electronic business card, to any and all of them (yes, even in gmail.)
And if you want to be VISIBLE, you must!  Every communication you send is one more chance to get your business brand in front of a prospect, a referral partner, or a gate opener to your ideal client. Don't blow it by forgetting to set up an email signature file inside the email system you use as well as in your phone (not always one and the same.)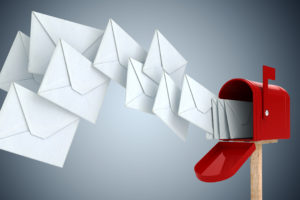 Your email signature file is the perfect place to inform, educate, and intrigue your recipient.
Inform in your email signature with the basics:
Your Name
Your Title
Your Company Name
Your Phone Number
Social Networking Links are Totally Optional
Educate in your email signature with the value you bring:
Include a Link to Your Latest Book
Include a Link to a Video Clip You are Featured In
Include a Link to a White Paper You Authored
Include a Link to a Slideshare You Created
Intrigue in your email signature with the benefit the reader will get from you:
Add a Link to an Assessment or Quiz You Offer to Qualify Clients
Add a Link to Your Benefit Laden Opt-in
Add a Link to a Downloadable PDF of Free Resources
Here's your chance to SHARE YOUR EMAIL SIGNATURE in the COMMENTS HERE! Go on and do it. You can change it as often as you like, don't wait for perfect, get one done so it's working for you, branding your business and bringing more clients your way.