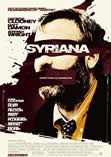 "Syriana" –
George Clooney, Matt Damon, Chris Cooper

So pleased he got the Oscar for this, only I can't recall who was the lead since Clooney was deemed Best Supporting! Clearly he stole the movie. Intense, gritty, real and brutal. This was amazingly well acted, directed and produced. I am not usually one for political thrillers without romance and Hollywood endings but this ranked up there with Hotel Rwanda as a best movie. Do see it, even if on DVD.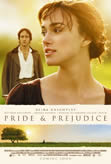 "Pride and Prejudice" – Keira Knightley, Brenda Blethyn, Donald Sutherland, Matthew MacFadyen

A remake of Jane Austin's classic tale, this was better than expected. Blethyn and Sutherland really were stellar. Knightley was wonderful though not big enough yet for Oscar honors. The fascination was the social mores of the day, and the intricate social graces and delightful mannerisms. If only we could live in such a gracious age now. The story holds up, boy falls for girl, girl spurns boy, girl chases and gets boy back. Even with a happy ending for all concerned.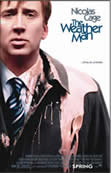 "The Weatherman" – Michael Caine, Nicolas Cage, Hope Davis, Michael Rispoli

This would have been a true abomination save for Caine, he can save any movie! Not sure why Cage chose this vehicle, it was depressing and not near multifaceted enough for his usual depth and charm. It felt stilted and depressed. I thought movies were supposed to be about escape not display of painful dysfunctionality void of humor.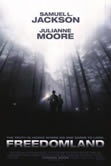 "Freedomland" – Samuel L. Jackson, Julianne Moore, Edie Falco, Ron Eldard

What was this? Singularly some of the worst performances by great actors I have ever had the misfortune to see. The screenplay was dismal, directing bizarre, and just generally could have been missed all together. Julianne does do glazed and dazed very well, but the idea of her as a former drug addict, no money, no self worth, sleeping around was a stretch even I had trouble making. Jackson could have been good but the director added an inappropriate sexual tension into the whole racial tension and nothing really fit. Even the ending was anticlimactic, and I was left wondering why bother, who cares?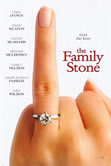 "The Family Stone" – Luke Wilson, Diane Keating, Dermot Mulroney, Sarah Jessica Parker, Rachel McAdams, Claire Danes, Craig T. Nelson

Loved this. Upbeat in all its glorious personality quirking. This provided almost caricatures of the characters and some pretty unlikely pairing, but through it all, love prevails. Romantic love, family love, spouse love, parental love, it carries everything and fixes even the most stunning gaffs and insults. This just felt good from every angle. Claire Danes was truly radiant, Mulrony dishy as ever, Luke Wilson the comic misfit, and Keaton the glue behind them all.
Wow, don't miss this, it has it all.