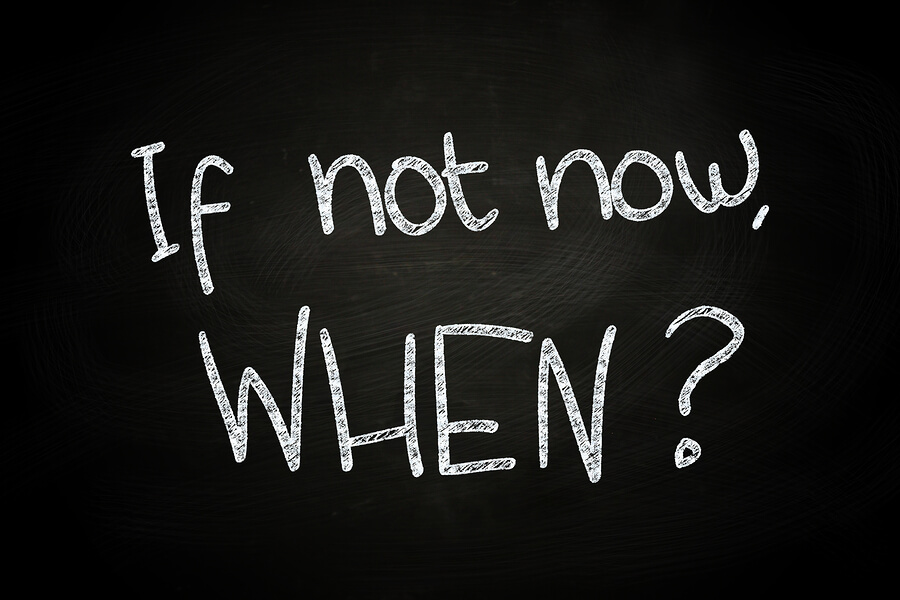 Your thoughts dictate your words, your words dictate your actions. You cannot grow your business without using powerful words. The words you choose on a moment to moment, day to day, and week to week basis will predict your fortune or your failure. You have a choice when you pay attention to your words. You can choose powerful words that will indeed grow your business by their strength and meaning, or you can choose weak words that create hesitancy, uncertainty, and even confusion.
The simplest change in your words can have the greatest impact in your business growth. How many times do you catch yourself saying "if?" "If" truly expresses nothing more than being someone who is a wisher and a hoper, never a doer. A life spent in "if" is a life misspent. A business founded on "if" is a business doomed to failure. Success in business requires a willingness to take definite action, and to change course if the action proves undesirable.
We are each the sum total of the choices we make and using "if" is a very uncertain way to live and work. It indicates an inability to step up and take charge of your decisions, your purpose, and your passions. For every "if" you utter, replace it with a "when." In business, you'll suddenly find yourself with more meetings, more leads, and more business. Instead of tiptoeing timidly into success, you'll be stepping squarely into it.
Imagine how different your life and business will be when you remove the doubt and hesitation that "if" brings and replace it with a concrete, achievable "when." "When" becomes a desired experience to be lived, not an opportunity long forgotten. "When" creates opportunities you only dreamed of and outcomes you previously only imagined. Powerful words bring powerful business growth.
"When" provides a timeline for conquering the obstacles on your path and achieving your desired reward. This simple power word shift will guarantee your business growth. "When" provides essential focus, priority, and clarity. Living and working in a swirl of "ifs" creates chaos, discomfort and distraction.
"When" will you be ready to leave "if" behind and claim the definiteness of your profitability?
Share your experience with this power word pair and the growth in your business in COMMENTS Below.