Designers are often highly sensitive people. And because of that, it can be so easy to fall into the trap of taking client objections personally or resisting them outright. It can feel like your own worth is being rejected. However, dealing with objections becomes much easier when you can actually learn to welcome them. They can instead become an opportunity to educate your client on the value of your design and the transformation that you are going to create for them.
The Power of Not Taking It Personally
Sometimes the most difficult thing about client objections is the personal connection you may have to your design and proposal. The good news is that you don't need to necessarily pull back on your design when faced with client objections. Objections don't necessarily signal a need to make a change.
If your client has objections to your proposal, that actually means they are interested and want to move forward, they're just a little unclear. Perhaps they need some additional education on the value of design. Many times, clients just want to hear where your flat fee number comes from or another explanation of your expected timeline. Coming in confident when providing the backstory or details to your client will often help them become comfortable moving forward and often they will end up going forward with your proposal as stated after all.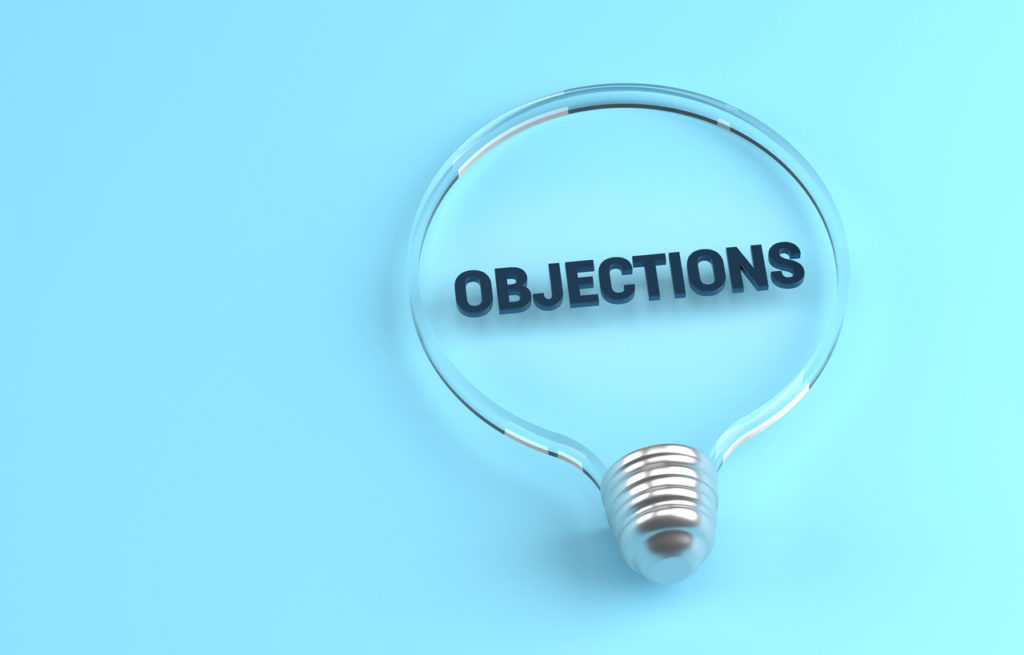 Don't Reduce Your Rates
If a client's objection does turn into a discussion on fees and charges, resist the urge to reduce your rates at all costs. If you ever discount your rate, you have impaired the value of your service, your talent, your expertise, and your experience. The only way you should ever reduce your rate is if the scope of design is also reduced or, somehow, the complexity of the design is simplified.
When a client questions your fees, it should not be your first response to say, "I can reduce them!" That indicates you have no fee integrity, which is critically important, and it also means you have no backbone in your business.
In fact, it's not always good to not receive objections from clients, either. This may just mean that you have left money on the table–it was too easy, and they didn't even hesitate to take your proposal on. You have to maintain your profitability and ensure that your fees are fair to yourself as well. Don't be afraid of fees that sound "too high!" You will come to find that your clients do not always have the same challenges necessarily. In many cases, the numbers you're saying to them that may feel high to you are actually ordinary numbers to them.
When you're ready to take your design practice to the next level, explore your expert coaching and training options with Melissa Galt. To catch the entire podcast episode LISTEN HERE.